WP 10 VR Alcatel Idol 4S Rolling via T-Mobile for $469,99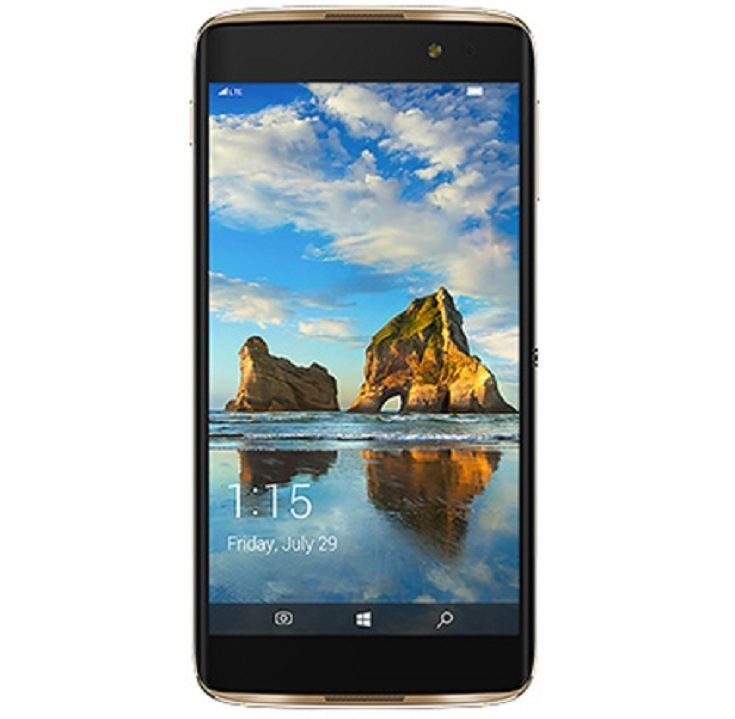 The Windows Phone 10 version of the Alcatel Idol 4S is now rolling at T-Mobile and it can be yours for just $469,99 (full price). For that kind of money you'll also receive a free Virtual Reality headset, which makes for the actual retail package. As far as Windows 10 running devices go, the Alcatel Idol 4S is the current flagship by any metrics. Also, considering the price asked and the retail bundle, if you're not bigoted about Windows running smartphones, this baby is an absolute steal, not to mention that the  the WP 10 Idol 4S may very well be a collector's item some day.
Why, you may ask? Well, according to my estimation, this smartphone is the last (and maybe the only one) high end device to be launched this year running on Redmond's best. I am just kidding, sort of, but regardless, as I already mentioned, this deal is as good as it gets. Starting from like, now, the Alcatel Idol 4S can be yours with zero money down if you choose an installment plan. On a 2 years deal with 0 money upfront, you'll have to pay  just $19,59 per month.
If you're that kind of "serious cat" user, you'll be ridiculously happy with this smartphone, which is as cool as it gets, sans the plethora of games and apps offered by  droids/iPhones; I mean, games and apps are relatively scarce in the almost defunct WP 10 ecosystem. So, if you can live with less games and applications, the Alcatel Idol 4S for that kind of money is the best thing since the gold plated Trump iPhone. Not to mention that you'll receive a free VR headset, as long as supplies last, so go get yours while it's still available.
Specs wise, this smartphone runs on the best hardware around, a QSD 820 system on chip respectively, together with 4 GB of RAM and 64 gigs of internal storage capacity (expandable via micro SD). Considering the fact that WP 10 is a very light OS with regard to eating hardware resources, the Alcatel Idol 4S can be considered one of the fastest smartphones out there and one of the cheapest flagships ever.
source: T-Mobile