Party Hard Go is a party busting adventure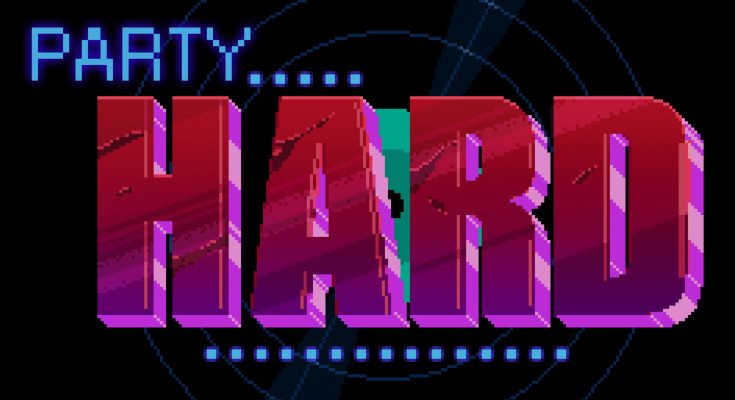 It's a great week to be a mobile gamer. We've seen some solid releases on both sides of the fence, but Party Hard Go has to be one of the more unique ones this week… Luchadors aside. As the name implies, it is a game about partying, but you may be surprised by which end of the celebration you are in charge of.
If you've seen the movie Neighbors, that's Party Hard Go in a nutshell with a bit of a twist. You are the neighbors and the folks next door are the party people from hell. Instead of handling the situation normally or even pulling dirty pranks like they did in the film, you are going to kick things up a notch. You are going to go "Hotline Miami" and kill the party people instead.
Part Hitman, part Hotline, stealth is your friend in Party Hard Go. You want to kill folks off without drawing attention to yourself, and unusual kills or traps will be offered up aplenty. There are random events that appear as you play and the levels have variations to keep things fresh as well. Now for the content.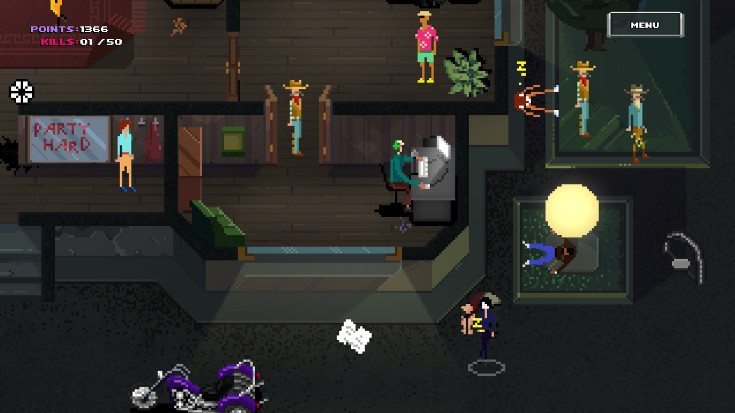 Party Hard Go has five playable characters, each a bit more deadly than the last. The Butcher uses a chainsaw instead of a cleaver and if you decide to roll as a the Fuzz… well, a badge comes with certain perks. If you like to share your chaos, Twitch users can get in on the action by watching you play and interacting with your game or maybe interfering would be a better word. There are also 19 levels, traps, and a bit of a storyline to follow as well.
If you are in the mood for something different and a bit dastardly, Party Hard Go may be just the thing for you. It's not cheap at $6.99, but it has been well received everywhere it's landed and is a game you'll be able to play for a while. There should also be an update coming down the line although we don't have an ETA for that just yet.