Vivo V5 and V5 Plus Rumored to Boast 20 MP Selfie Snapper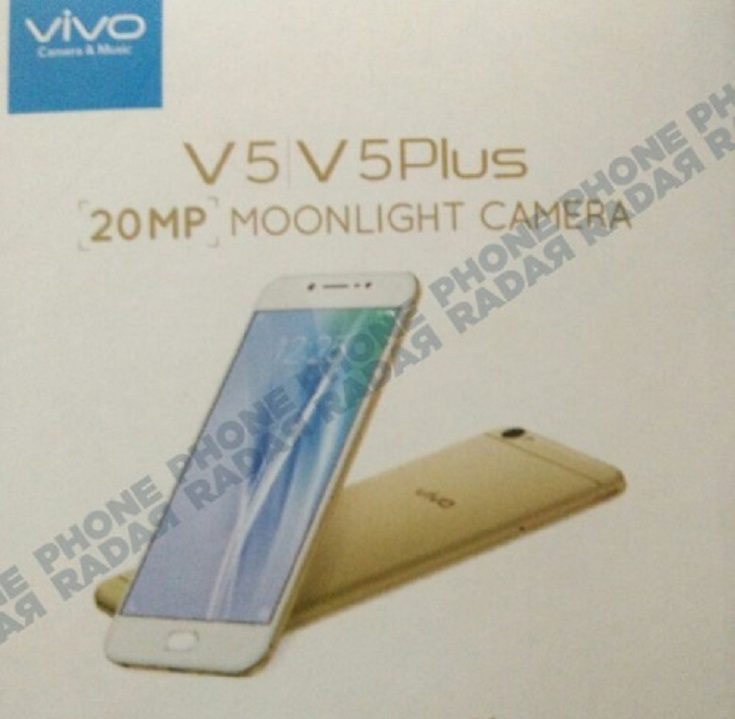 Today's piece of news (more likely a semi-official rumor) about the upcoming Vivo V5 and V5 Plus is very interesting for selfie-obsessed millennials, as these 2 smartphones are said to feature an impressive 20 megapixels selfie-snapper. Yes, you've got that right, 20 megapixels for the secondary camera. Currently, 20 MP main snappers are a rarity even among flagships, the likes of iPhone 7 or Samsung Galaxy S7, hence kudos to Vivo.
According to an exclusive piece of intel which arrived to us courtesy of Phone Radar, the Vivo V5 and V5 Plus, which are the proud successors of the hugely popular V3 and V3 Max will take the selfie-world by storm, but that's not all. The Chinese based OEM intends to become more relevant in the market in the coming years, and according to today's fresh leak, we know quite a few things about the tech specs of the Vivo V5 and V5 Plus.
The pair of budget friendly droids will supposedly run on Android 6.0 Marshmallow or on the company's proprietary Fun Touch OS 2.6 out of the box and they'll boast a cool full-metal-jacket unibody design, together with the aforementioned high-end 20 MP selfie-snappers, which will offer the best selfie-experience in the world if that counts for something (and I bet it does). There's not much intel about the higher-end V5 Plus, but the vanilla V5 was leaked abundantly, so let's check it out: according to today's intel, the Vivo V5 will arrive with a 5.5 inches wide HD 720p screen, meaning that the V5 Plus will enter phablet territory.
As per its internals, the Vivo V5 runs on a Qualcomm Snapdragon 652 system on chip, with 4 GB of RAM and 32 GB of native storage capacity (expandable). For music aficionados, Vivo put an excellent AK4376 Hi-Fi DAC inside this droid, which also offers dual SIM capability. The V5 is expected to arrive on November 15th in India at a price tag of INR 20,000. Stay tuned.