YotaPhone 2 Dual Screen Smartphone On Sale at $119,99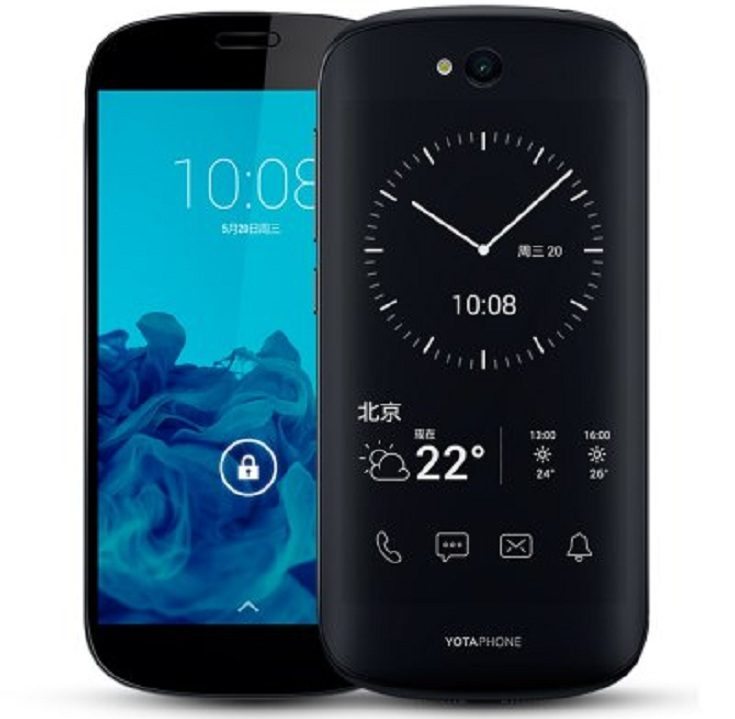 If you're into cool looking and "out of the box" budget friendly droids, today's hot deal alert will almost surely put a little dent in your credit card, as the YotaPhone 2 is now available at the incredibly low price of $119,99. Hence, if you're kosher with crazy-cheap dual-screen droids, the YotaPhone 2 has your name on it folks. Even if this baby is not the newest kid on the block, being announced at the end of 2014, it's still a very interesting (and special) smartphone.
Actually, the YotaPhone 2 is quite unique in its own way and at $119,99 it's quite a steal, at least in this writer's opinion. Why, you may ask? Well, as I already told you, the YotaPhone 2 is a one of a kind little droid, as it comes with dual screen capabilities. If you're a techie, you probably remember what makes the YotaPhone 2 peculiar in the uber-crowded world of low-mid-ranged droids. If not, keep reading.
Thing is, this baby comes with a normal LCD display, but on the rear you'll discover an E-Ink secondary screen which can be used for basically anything. I know, E-Ink means black and white only, but truth be told, for a lot of routine tasks, having an E-Ink screen which actually works just like the main one means that you'll save a lot of battery, sacrificing performance/convenience for autonomy. And that's great in my view, especially if you're using your smartphone mostly for texting/whatsapp/whatever and regular calls.
If you did not know it yet, the display is your main enemy with regard to depleting the battery juice and here the YotaPhone 2 offers an elegant solution. As per other specs, the device has a 5" HD/720p display (the main one), a 4.7" secondary E-ink on the rear and it runs on a QSD 801 SoC, together with 2 GB of RAM, 32 GB of storage, an 8 MP camera/2.1 MP secondary and it's powered by a 2500 mAh battery. For $119,99 these are VERY decent specs even for an almost 2 years old smartphone. Hurry up, the deal ends in 4 days and there are not so many units left in stock! Don't worry about the $135 price tag displayed on Gear Best, just use the promo code "YOTAPGB" and you'll bring it down to $119,99. Keep in mind that what you're be dealing with here is the Asian version, meaning there's no Band 20 LTE.
Source:  GearBest.com