iPhone 8 Edge appears in Concept Renders with unique Design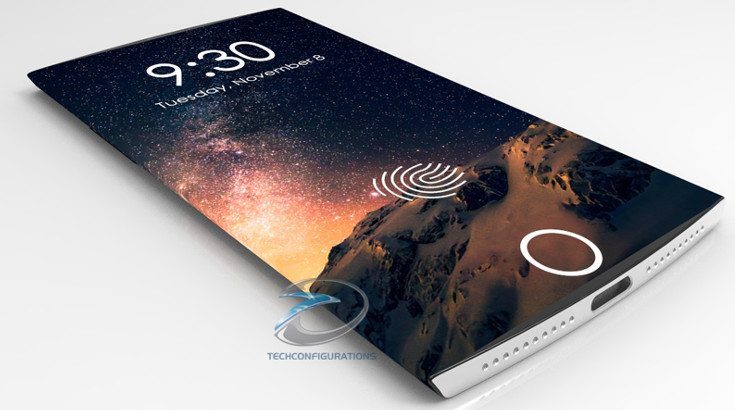 There has been a lot of news surrounding the Galaxy S8 over the past few weeks. Apple also has something big in the works for 2017, and new iPhone 8 Edge concept renders give us a quick glimpse of what we would like to see from the company next year. Just don't hold your breath…
Edgeless or bezeless displays are set to be the next big thing in the smartphone world. Many assumed it might be modules, but that didn't quite take off as planned. Giving folks a big beautiful panel without any border is another way to lure folks in, and Apple is one of many companies rumored to go that route in 2017. We have seen several iPhone 8 Edge style concepts in the past, now we're going to take a look at a new one from Techconfigurations.
The iPhone 8 Edge shown in the slick renders will sport an all-glass body with a flat screen. The panel rolls back on the bottom to give it a bit of curve on the rear and it is truly bezeless. There is also not one or two, but four speakers on the handset with two on the top and two on the bottom. The rear has a Dual Camera setup as well, something we expect to see a lot more of over the next few years.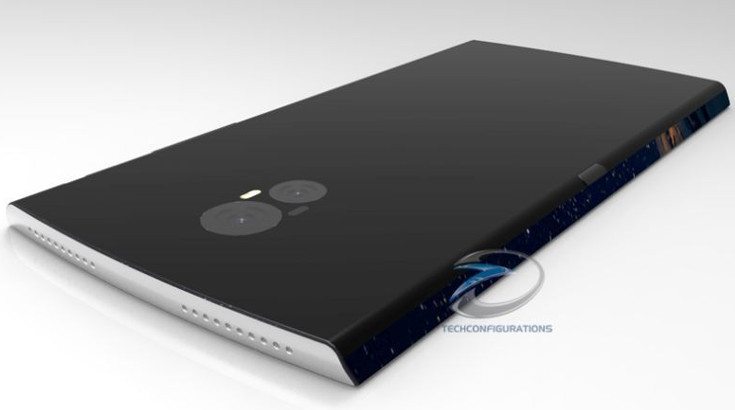 While the designer didn't tip his hand as to what type of components we would find under the hood of the iPhone 8 Edge, one would assume it would be decked out with the finest Apple has to offer. That said, it's all about that big borderless panel which wraps around the sides. The only other feature to note would be the front-facing camera with a retina scanner and the aforementioned AMOLED panel which is 5-inches and has an integrated home button.
As much as we dig the new iPhone 8 Edge render, you won't see anything like this from Apple next year or even in 2018. We do expect something special from the Cupertino company next year involving the display and home button, but this one is a bit too ahead of the curve at the moment.
Do you think Apple will actually go borderless within the next few years?
via – Concept-phones      source: Techconfigurations