Samsung Galaxy C7 price listed at $459 in the United States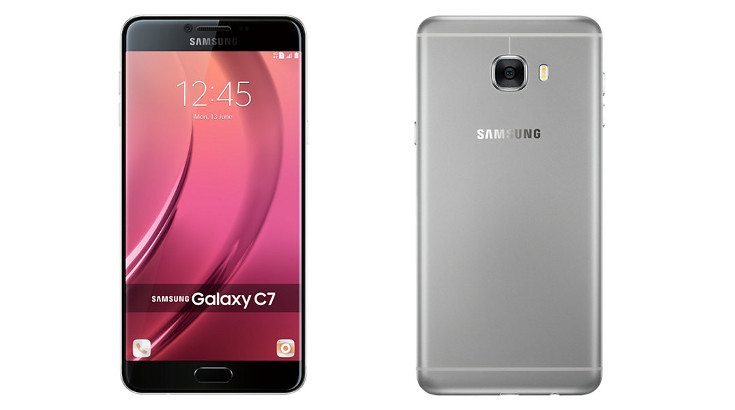 Over the summer, Samsung introduced the Galaxy C7 to consumers in the Far East. It took a while, but the handset is about to launch stateside and the Samsung Galaxy C7 price is listed at $459 for the 64GB model.
In a few years, Samsung will have a variant for every letter in the alphabet. The letter C is already taken and the latest handset from that line is gearing up to debut in the states. The Samsung Galaxy C7 is handset we have covered plenty of times this year, and while we don't have an official day for its release, we do know the Samsung Galaxy C7 price.
B&H has put up a product page for the Samsung Galaxy C7. It is a bit sparse at the moment, as there are no photos of the handset and no release date. There is a price however, which lets us know the Samsung Galaxy C7 will set you back $459.99 unlocked when it launches. Wondering what you'll get for that? Wonder no more…
5.7-inch Super AMOLED display 1,920 x 1,080
Qualcomm Snapdragon 625
4GB of RAM
64GB of internal storage (expandable)
16 rear camera w/ Dual-LED flash
8MP front-facing camera
Fingerprint scanner, Bluetooth 4.2, Wi-Fi, GPS
3,300mAh battery
Android 6.0
The Samsung Galaxy C7 may not have edges, but it's roughly the size of the cancelled Note 7 sans the excellent display. Not that 1080p is shabby… it's just not QHD. Needless to say, this one walks that line between mid-ranger and flagship, but won't set you back as much as the latter.
While we don't know exactly when the listing at B&H will go live, you can get you pre-order on if you are interested in the handset. The Samsung Galaxy C7 price is listed at $459 in it is available in Grey and Gold.
via – GSMarena