Amazon Black Friday 2016 begins with Flash Deals through December 22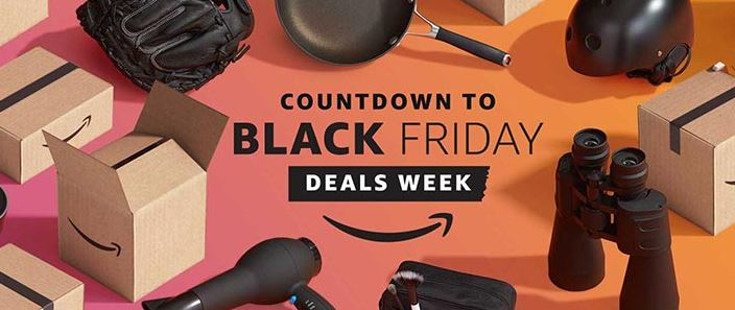 Just when you thought we were going to give you a day off from Black Friday, here comes the Amazon Black Friday 2016 deals. One of the biggest e-tailers on the planet has just starting listing discounted goods, and there are lightning deals on tech aplenty.
If you want anything from a light bulb or detergent to a smartphone, there is a good chance you will be able to get it at a discount through the Amazon Black Friday 2016 sale. The company is kicking things off with a wave of lightning deals which will go live today. At the moment there are around 60 items currently discounted including mobile accessories, home goods and various other types of wares. New deals appear to start every 10-20 minutes and will run from no until December 22nd. That's not a typo folks, that is around 35 days of lightning deals in the Amazon Black Friday sale.
Some of the other Amazon Black Friday 2016 deals include slates, so you can save a few bucks on the Kindle series if you need a solid e-reader. A 3-pack of Echo Dots, certified refurbished Echo's, Fire TVs and Fire HD tablets are listed at 20% off and up. Some of the bigger Amazon Black Friday 2016 deals come with the 3rd Gen Nest at $199, the Samsung SmartThings Hub at $49.99 and a set of Sennheiser Cs headphones discounted down to $99 bucks. There are plenty of TV's already listed as well, because Black Friday.
Amazon is keeping the big deals close to the vest at the moment, but that will change soon enough. Needless to say, there are plenty of options available now in the Amazon Black Friday 2016 sale, just don't buy any big ticket items until they release the rest of their ad. In regards to the smartphones, they should have some solid carrier deals from the big three and unlocked handsets closer to Turkey Day although the Verizon Black Friday 2016 ad is currently the winner amongst carrier deals so far.
Do you plan on picking up a new smarthone through Amazon or another retailer on Black Friday?