Coca Cola Selfie Bottle exists and snaps when you sip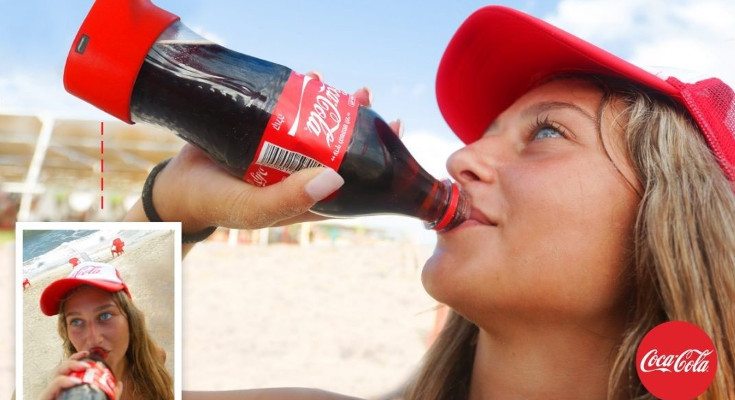 Each week we scour the web for interesting news in the mobile world. This one certainly fits that bill. The Coca Cola Selfie Bottle now exists, which means you can snap photos of yourself while swilling down a sugary substance.
What will they think of next. We have seen seflie sticks and various other gadgets that let you take pictures of yourself in various positions on the fly. The Coca Cola Selfie Bottle is the brainchild of Gefen Team and was produced for the Coca-Cola Isreal Summer Love outdoor event. The bottle is obviously a way for folks to snap a photo of themselves drinking a coke which the company hopes they will share socially of course.
As for the actual setup, the Coca Cola Selfie Bottle isn't a bottle but a holder that fits onto the bottom of the bottle. Is it a 20oz holder or an odd size… we have no idea. That said, we don't expect any universal adapters although we do anticipate copycats. We don't know the technical specifications but the bottle will snap a selfie once the user tilts the bottle 70-degrees.
It's unknown if the Coca Cola Selfie Bottle will make its way to other locales, but the concept alone could find its way to campuses. People like selfies, and they enjoy libation as well, so the two could be the perfect combination for tailgaters and coke drinkers alike.