Just One Version of the iPhone 8 to feature an OLED Display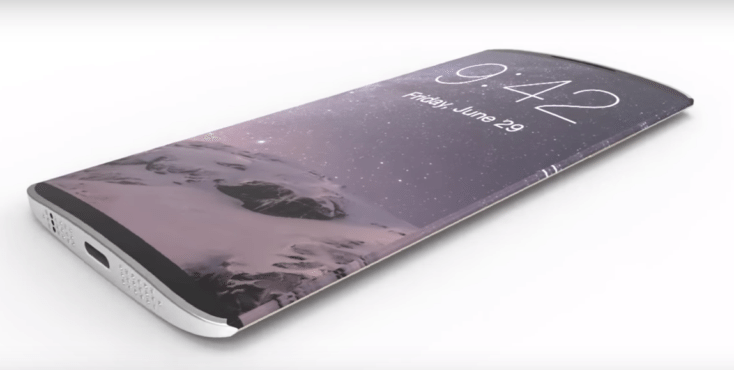 According to a Bloomberg report, just one of the three iPhone 8 flavors which are expected to hit the world in 2017 will feature an OLED display. As you may already know, 2017 marks the iPhone's first decade of existence, hence the company will launch three brand new anniversary-smartphones under the iPhone 8 moniker. Of course, that if they don't change their mind and skip a generation or re-brand themselves, anything is possible after all.
Now, with all these things in mind, the iPhone 8 is expected to boast a fresh new look, which will make the company great again at least in terms of "bling". I must remind you that the latest iPhone 7 is pretty boring design wise, marking a first for the Cupertino based tech giant, i.e. three years in a row with basically the same-old re-runs in terms of looks. And looks are everything when you're after the best smartphone in the world, right?
Now, besides a radical new design and built, the iPhone 8 was expected to use an OLED display, thus switching from the old school LCD technology from the last decade. Samsung and others are using AMOLED screens in their flagships for quite a while now and apparently, Apple already commissioned 100 million OLED panels from the Korean tech giant for its future iPhone 8. Also, it is said that Samsung is the exclusive panel-supplier for Apple in 2017.
The thing is that Samsung might not be capable to deliver such a big number of high-end OLED panels due to production capacity issues and Apple's severe quality requirements, not to mention that Apple and Samsung are fighting hard for market share in the high end niche. Thus, according to a fresh new report, only one of the three versions of the iPhone 8 will launch featuring an OLED display, together with a brand new look and an all glass design. I don't know about the best smartphone in the world in 2017, but I can bet you big bucks that the iPhone 8 will be the most fragile of the bunch. In 2018, Apple is looking to mitigate Samsung's production issues, as it's already in negotiations with Japan Display and Sharp, as both these companies are moving to starting production of OLED panels in the respective year.