Google Play Movies goes 4K with new content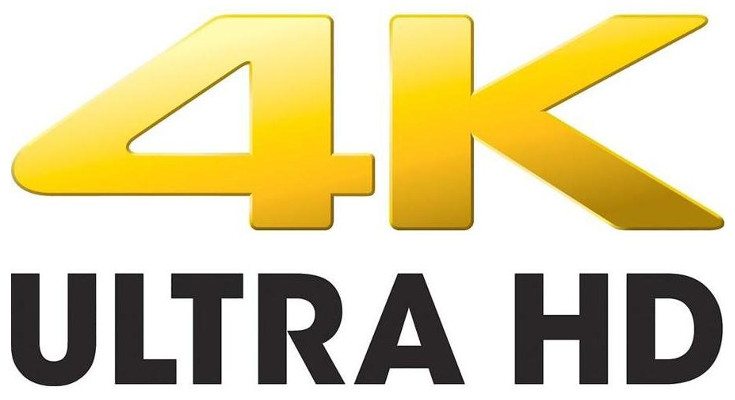 Black Friday 2016 is right around the corner and despite our love of slates and phones, TVs are going to be the big seller, especially those of the 4K variety. If you are in the market for one, you'll be thrilled to know that 4K content is now available on Google Play.
Figuring out what type of 4K TV to purchase is a task you almost need an expert for. Between choosing a brand, types of panels, matte screens, and other features… it can wear you out. When it comes to 4K content thankfully things are far more simple if you stream. If you have a 4K streaming box or the new Chromecast Ultra, you should be able to soon access 4K content from the Play Store.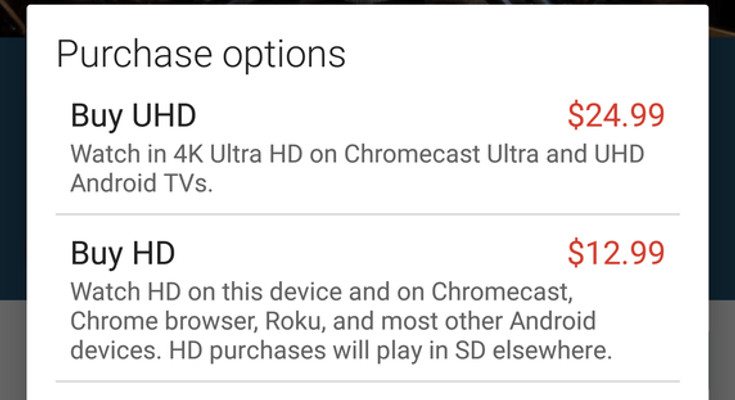 As you can see from the screenshot, 4K content is now accessible from Google Play Movies. We don't have a running list of titles nor do we know which regions have access as you're locked out unless you are browsing on a 4K compatible device. Obviously, mobiles and slates are out. If you do have a streaming box or Chromecast Ultra, you should see icons for 4K next to movies or shows that support UHD.
We've gotten used to the old SD and HD standards in the Play Store, but it will certainly be nice to finally have some solid 4K content to lean on. That said, streaming will bring its own set of issues to the forefront if you have a bandwidth cap or unstable connection. Currently, UHD or 4K prices vary from around $24.99 to purchase a film or $7.99 for a rental.
via – Android Police