Intex Aqua E4 price and specifications are official for India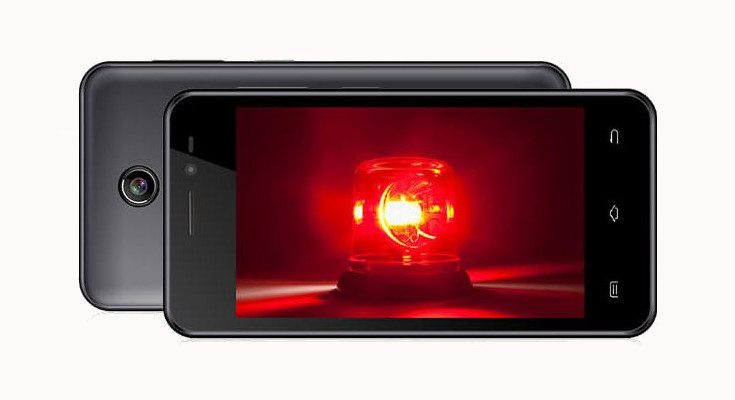 We haven't covered a handset from Intex since the end of last month. The Intex Aqua E4 price and specifications have been revealed today, which means consumers in India now have another entry-level option in the region.
Intex has released several quality handsets this year along with some interesting ones like the Cloud String. Prices are always affordable, but sometimes those specifications can be a bit underwhelming. That is going to be the case with the Intex Aqua E4 as it's not going to win any awards or break records when it comes to horsepower. It is going to be affordable however at only Rs. 3,333.
The biggest thing the Intex Aqua E4 has going for it would have to be the OS and the fact it has 4G VoLTE connectivity. While we've seen plenty of handsets running Android 6.0, it's nice to see manufacturers slapping the OS on low-powered devices as well. The Intex Aqua E4 certainly falls into that category with a 1GHz quad-core MediaTek MT6735M and 1GB of RAM. It is not going to leave many handsets in its wake…
When it comes to storage, things aren't any better as this one has 8GB out of the box but it is expandable up to 32GB through a microSD card slot. The cameras clock in at 2MP on the front and back with the front-facing snapper getting a boost from a Dual LED flash. Other features include Dual SIM slots, Wi-Fi, Bluetooth 4.0, GPS and the aforementioned 4G VoLTE. The handset will draw its power from a 1,800mAh battery.
If you need a good starter handset or backup, this one could be a nice choice considering the Intex Aqua E4 price of Rs. 3,333 price shakes out to around $48 bucks in the states. That's dirt cheap for a handset running 6.0 with 4G, even if the rest of the specs are rather weak. The smartphone will be up for grabs beginning on November 25th through ShopClues in Grey or Champagne.
via – 91mobiles