Qualcomm Snapdragon 835 Specs Leaked, May Power the Galaxy S8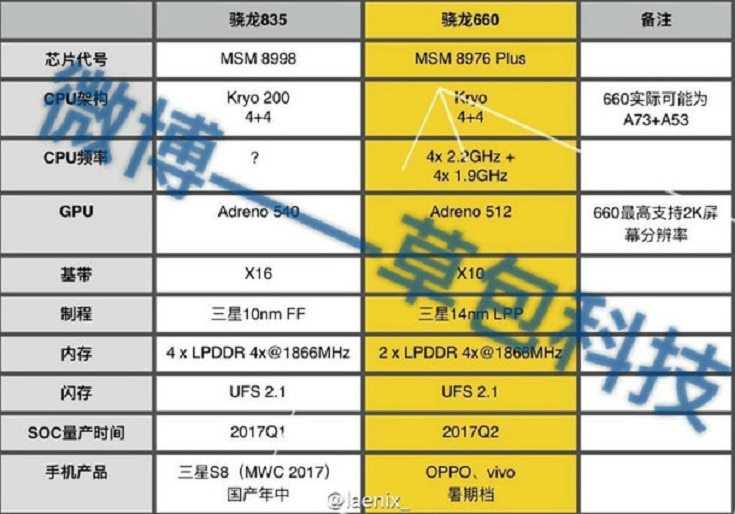 Today's news is about the best of the best, even if we're talking  about future devices and I refer to the Qualcomm Snapdragon 835, which will rock the tech world soon enough and the upcoming Samsung Galaxy S8. What's the correlation between the two you may ask? Thing is, today we just received solid information about the specs of the Qualcomm Snapdragon 835, which is the next best thing since sliced bread, i.e. the company's latest gen high end chip-set which will be used in all the future flagships.
Today's leak from China is about the Qualcomm Snapdragon 835's specs and documentation and according to what we know so far from the respective information, Qualcomm chose an octa core architecture (8 cores) for their next SoC instead of the current quad core in the Snapdragon 821/821. Obviously, there's going to be a brand new graphic processing unit embedded in the Qualcomm Snapdragon 835, the Adreno 540 respectively.  The cherry on top is the SoC's support for UFS 2.1 which is the next generation of Universal Flash Storage.
UFS 2.1 was already confirmed to provide significant improvements compared to the previous iterations, being rumored to boost security via encryption between the UFS (storage device) and the system on chip. The leaked documents from China mention the Qualcomm Snapdragon 835's availability and the good news is that we may see it in action starting from the first quarter of 2017.
And, hold on to your hats, the Samsung Galaxy S8 may very well be one of the first flagships of 2017 to run on the latest Qualcomm Snapdragon 835, as Samsung and Qualcomm already announced their collaboration. The document also mentions another chip-set architecture, the unannounced QSD 660, another octa-core SoC featuring an Adreno 512 GPU and the aforementioned UFS 2.1 support. Thing is, the Snapdragon 660 will be built on the current 14nm technology while the 835 uses Samsung's state of the art 10 nm.
Sources: Vr-Zone via SamMobile