All Glass iPhone 8 to Feature Wireless Charging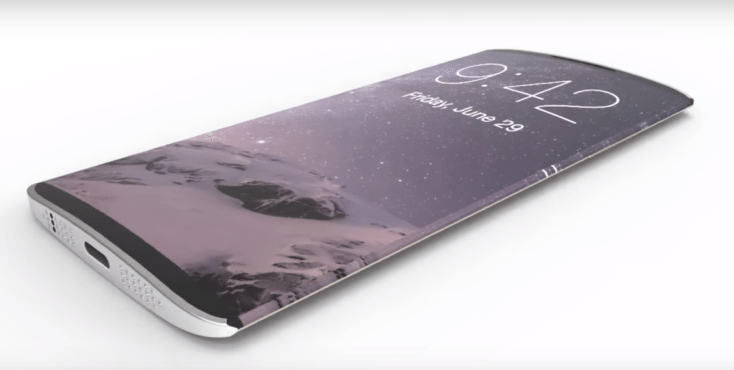 The future iPhone 8 is still far away yet the rumor mill is already obsessing about its greatness and that includes today's claim about wireless charging. According to an industry insider/analyst for KGI, Ming-Chi Kuo respectively, the 10th anniversary edition iPhone 8 will boast  wireless charging capabilities together with an outstanding all glass construction.
Mr. Ming-Chi Kuo can be best described as the chief speculator to all things related to Apple products and now he tells us that all future models which are set to arrive in 2018 will feature wireless charging. Except from the cheapest flavor, the iPhone 8 will be shipped with a wireless charger in the retail box.
Also he claims that the iPhone 8's all glass design, including the rear panel is aimed at enabling a highly efficient wireless charging, i.e. the glass doesn't interfere with the wireless technology such is the case with metal panels. According to Ming-Chi Kuo, Apple will aggressively go all in for wireless charging technology in 2018.
Besides today's claims, the KGI analyst told as previously that Apple is set to launch three different iPhone 8 models in 2018, of which two will follow in the steps of today's iPhone 7 and iPhone 7 Plus as sequels of sort. The third and most expensive iPhone 8 will be the only one in the trio to boast an AMOLED panel and a dual curved 5.8" touchscreen. The other two smartphones will have to stick to the already boring LCD IPS screens due to Samsung's production issues.
According to Ming-Chi Kuo, Pegatron will supply Apple with wireless chargers for their future iPhones, whilst Foxconn is supposedly in charge of production of the higher end AMOLED version of the iPhone 8. Obviously, today's rumor is to be taken with a serious dose of skepticism, at least until further notice, especially since we're almost a year away from the iPhone 8.
Source: 9to5 Mac Via GSM Arena