Xiaomi Mi Wi-Fi speaker launches with Voice Controls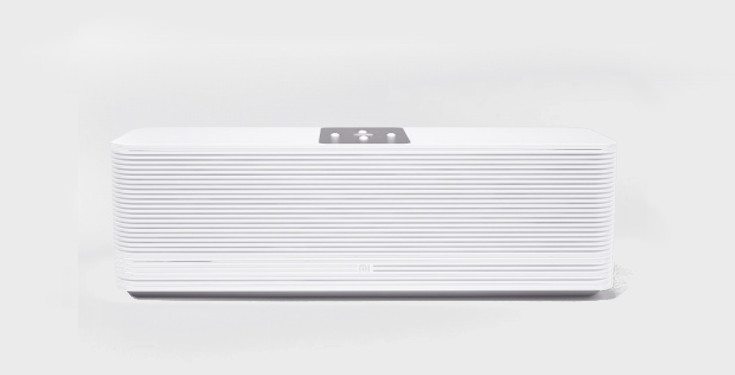 Connected gadgets are becoming more commonplace, and speakers have been a popular way to go. The Xiaomi Mi Wi-Fi speaker is the latest connected audio device to join the club and it looks to be a nice alternative to the Echo and Google Home for consumers on a budget.
Xiaomi is no stranger to the connected world as they have put out plenty of gadgets aside from Smartphones and Slates. We have seen an uptick on Virtual Assistants built into speakers, and while the Xiaomi Mi Wi-Fi speaker doesn't have a "voice" it can still pull off some handy tech tricks while connected to the net.
First and foremost, the Xiaomi Mi Wi-Fi speaker is built to crank out the sound and it will do this with four speakers, two of which are 2.5-inch subs. It also has an 8726M3 Cortex A9 chip with connectivity coming from Bluetooth 4.1 and Wi-Fi. 8GB of internal storage, a 3.5mmm audio jack and a USB 2.0 port round things out on the technical side.
As for the functionality, the Xiaomi Mi Wi-Fi speaker can search for your favorite tunes using the powers of the internet by drawing from a wide range of stations and tracks. You can control it through voice commands or opt for the official Mi WiFi speaker app. The company is said to have a few streaming services hooked up to the box as well, but details are sparse and there's a pretty big catch as well. At the moment, it's only available in China.
The Xiaomi Mi Wi-Fi speaker is the type of product that deserves a wide launch, but there is no proof we will see one at this time. India and a few other locales may get the gadget, but don't expect it to be available on store shelves globally anytime soon. If you do reside in China or want to go the import route, the Xiaomi Mi Wi-Fi speaker price is listed at 399 RMB which shakes out to around $58 in the states.
Xiaomi