Gamevil brings Knight Slinger to Android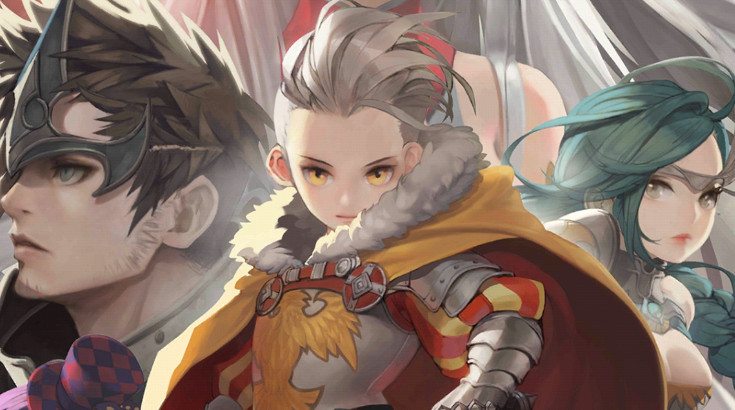 Gamevil has produced more games than we can keep track of and we've seen several new ones drop over the past few months. This week Knight Slinger has arrived, and it looks like a good one if you fancy funky RPG's. That and slingshot action.
You don't have to look hard to find an Android game that involves slinging something. We won't go into specifics, but if you have browsed the Play Store enough you know there are far more things to fling than birds. Knights aren't new to the genre, but the way Cocoonbeat goes about things in Knight Slinger is a bit different. There is an RPG element at play, things to collect, and the graphics are pretty slick to boot.
There is a vast storyline to keep up with in Knight Slinger involving monsters, heroes, Goddesses and there is probably a princess in the mix as well. The battles play out on a field where you have to "sling" your team members towards foes on the opposite side. Some will actually jump across the screen to  attack, but that depends on their weapon. Madness ensues from there as this is one busy game. By that we mean, there will be explosions, text, lasers and flashes of color whenever you pull off a big move/combo. You will definitely want to read the tutorial with this one.'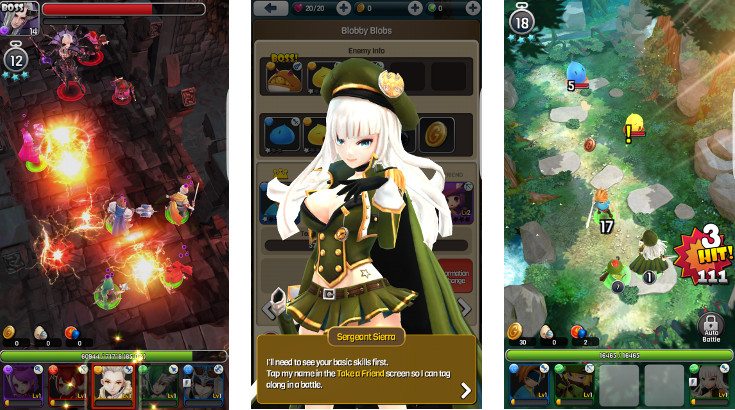 In terms of content, Knight Slinger offers up a lot of it. There are 500 characters to collect to go along with 6 classes and 5 different elements. There are also three modes of play at the moment with PvP, Dungeons, and Adventures. The PvP is said to be real-time as well, not asynchronous which is a plus.  Throw in evolving characters, runes, enhancements, daily events, and a large dose of IAP's and you have a good idea of what to expect from Knight Slinger.
We didn't delve deep enough into Knight Slinger to pass judgment, but it is a typical Gamevil game so there's lots of flair. It also takes forever to actually get started and past the tutorials, updates and character introductions. That said, it's quite a bit of fun once you actually get to the game so hang in there. If you want to give it a whirl, you can pick up Knight Slinger for free on Google Play.'