Dusk app arrives with Live Anonymous Video Streaming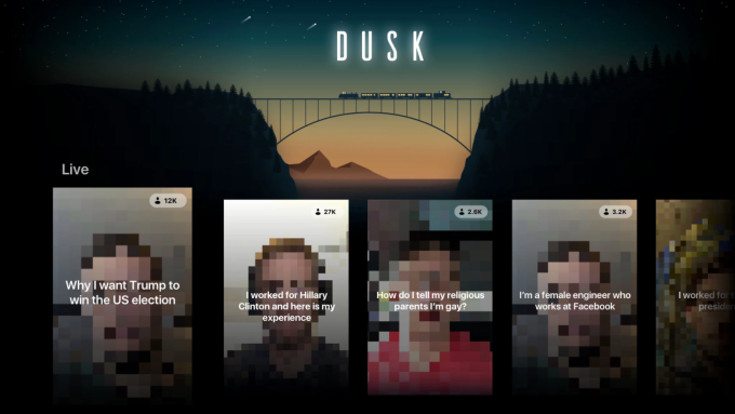 Since the rise of the app, we have seen several that allow folks to do things anonymously. It gives people a bit of freedom they might not possess otherwise while others… well, they tend to go a darker route. The Dusk app is the latest that promises to let you stay anonymous online but their platform is built around live video.
In a nutshell, the Dusk app lets you stream live video across the net without having to give up your identity. The app will pixelate your face until its unrecognizable and it throws in voice changing capabilities to boot. That means you can speak freely about things you normally wouldn't as all you need is a PIN code and user name. You don't give up any personal details and don't even have to enter a fake email address. We're sure Google is thankful for that.
As for the trolls and cyber thugs, there are mods watching and you can always use the old mute button to put unwanted people them in the quite room. The usual tricks are present as well including blocking and the ability to report shady users or bullies. There is a section of pre-recorded videos to peruse if you just want to see what others have to say or you can browse and watch live videos of others, comment, and interact to a degree. All anonymously of course.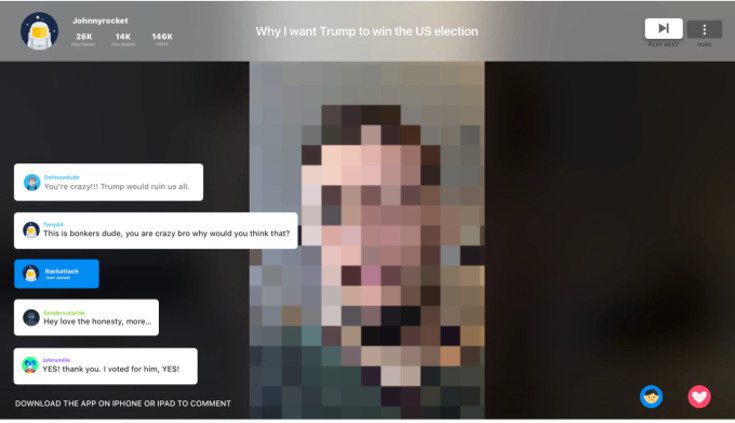 The Dusk App is certainly going to have some fans and it does look like a neat way to allow folks to get things off their chest or speak their mind on topics without showing their mug. On the downside, you can already imagine about a billion ways this one could go bad if things aren't monitored constantly and attended to. We've seen apps of this nature before, and things do not always go well. We won't rehash those failures, but will keep our fingers crossed for this one.
If you want to see what Dusk is all about or delve into a little anonymous online video posting, it's free to download and simple to get started. Unfortunately, it is only available for iOS users at the moment but we imagine and Android port will follow if the app finds its footing and proves popular.
via – TechCrunch