Meizu Band Fitness Tracked launched with a price of $33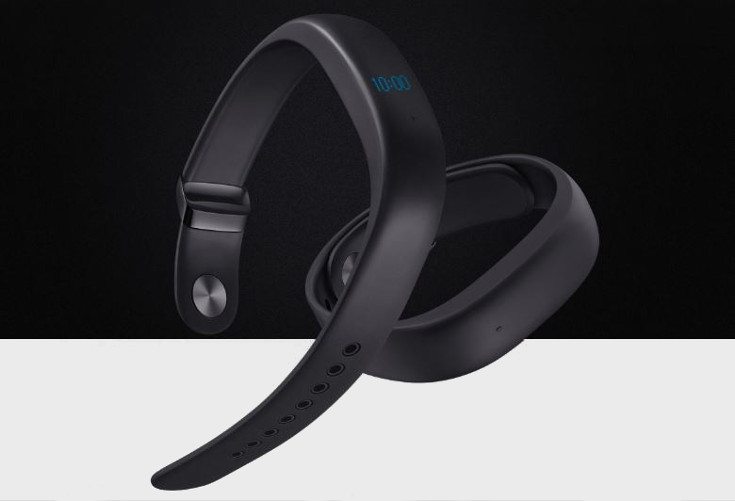 Fitness trackers are destroying smartwatches when it comes to sales and price is only part of the reason. The Meizu Band Fitness Tracker may be the cheapest fitness tracker we've seen, but we mean that in the nicest way considering this one is packed full of great features.
Fitness trackers come in all shapes and sizes from simple pedometers that clip onto your clothing to more high-tech gadgets. The UA Healthbox is one of those and so is the Fitbit, a device that can handle almost anything you toss its way. The Meizu Band is more in the Fitbit class than some other devices we've seen in its range, and while it has debuted in China, it is one you will want to go global.
The Meizu Band lives up to its name as you can see from the photos. It can do all the usual tasks like keep track of your steps, monitor your sleep and give you a bit of a push when you've sat around too long. It happens to the best of us. It will all work in conjunction with the official Meizu health app as will the heart rate sensor. Yup, it can check your heart rate while it's counting calories and it's IP67 splash resistant to boot.
If you're wondering what the downside is for the Meizu Band Fitness Tracker, there doesn't seem to be one. From the tiny display to the heart rate sensor, it seems to have everything you need and it's quite cheap. The wearable will go on sale December 8th in China for 229 Yuan which is around $33 in the states. That price should hold if it travels to other locales officially although it may rise somewhat through third-party retailers.
Would you like to see the Meizu Band come to your region?