ZTE Nubia N1 and Nubia Z11 India release set for December 14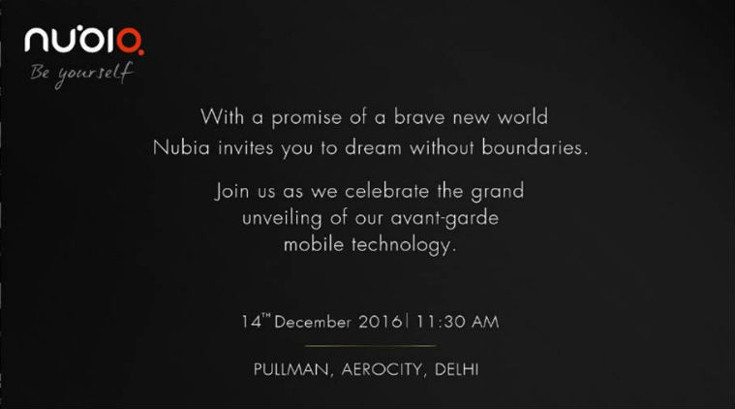 ZTE has been busy this year and two of their more popular handsets are bound for India next week. The ZTE Nubia N1 and the Nubia Z11 are set to arrive in the region, which means consumers will soon have two slick handsets to look forward to.
ZTE launched the Nubia N1 and the Nubia Z11 earlier this year. Several variants appeared soon after, which is par for the course these days. The last variant from the lineup we covered was the ZTE Nubia Z11 mini S that was announced just last month in China. It may have taken a while, but the originals are finally rolling into India on December 27th. In case you missed our previous coverage, we are going to start with the ZTE Nubia N1, which is going to be the more affordable of the two.
The Nubia N1 sports a 5.5-inch FHD panel and is powered by the Helio P10, a popular powerful octa-core chip. It gets a boost from 3GB of RAM and you'll have 64GB of storage to look forward to out of the box. Other features to note include a 13MP/13MP camera combo, a huge 5,000mAh battery, Type-C charging, and a fingerprint scanner. It will certainly get the job done, and look good doing it.
As for the Nubia Z11, it has a similar panel but is powered by the Snapdragon 820 processor instead of the MediaTek-based P10. The RAM is bumped up to 4GB or 6GB depending on how much you want to shell out and there is 64GB of expandable storage as well. The front-facing camera isn't as large as the one found on the N1, but solid at 8MP while the rear camera is listed at 16MP. USB Type-C charging, and all the usual flagship features are preset along with a 3,000mAh battery.
While we know the ZTE Nubia Z11 and the N1 are coming next week, we still don't know their price for the region. Based on the previous launch, the N1 should cost around Rs. 17,000 while the Nubia Z11 price for India may start at around Rs. 25,000 for the base 4GB model and rise accordingly for the 6GB variant.
via – Gadgets 360