Sprint sweepstakes offers up the HTC Bolt and Amazon prizes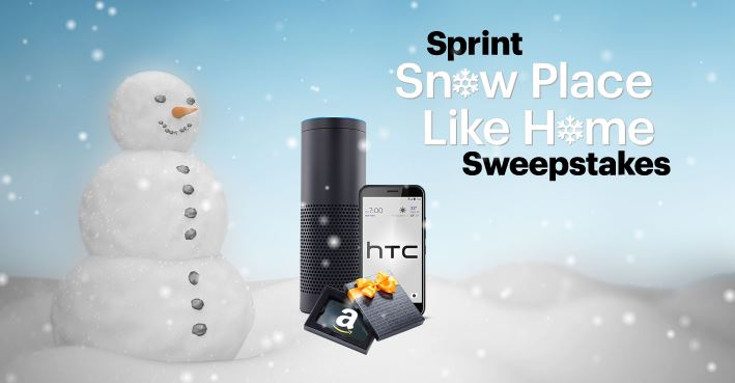 We love a good giveaway, especially when it involves tech. A new Sprint sweepstakes dubbed Snow Place Like Home sweepstakes has just kicked off which has the HTC Bolt up for grabs along with a nice prize package from Amazon.
The Snow Place Like Home Sprint sweepstakes began yesterday and is a great way to get a free smartphone or some swag from Amazon. It is also extremely easy to enter and is well worth a look if you are currently a Sprint subscriber or plan on jumping ship in the next few days. As mentioned, the HTC Bolt is up for grabs, but that isn't the "Grand" prize of this sweepstakes. They will get some help from Amazon with that.
Sprint will give away 20 HTC Bolts to consumers in the contest, which is pretty awesome considering it is a solid handset. You can read more about the Bolt here although the Amazon prize package is where the action is at. It will include a $5000 Amazon Gift Card which is insane as you could buy a nice huge OLED flat screen, a high-end PC or a variety of other costly goods. They do have a bit of everything. If that wasn't enough, they will also throw in a one year Prime membership, a year of Amazon Music Unlimited, the HTC Bolt and the Amazon Echo.
If you are a customer with the carrier and looking to try your luck in the Sprint sweepstakes, you can enter once a day by following @Sprint or @SprintLatino. Once you do that, you will need to tweet a photo of your favorite family tradition with the #SprintSnowSweepstakes. You don't have to buy a thing, but you will have to meet the requirements which you can read at the link below.