HMD launches the Nokia 150 and Nokia 150 Dual SIM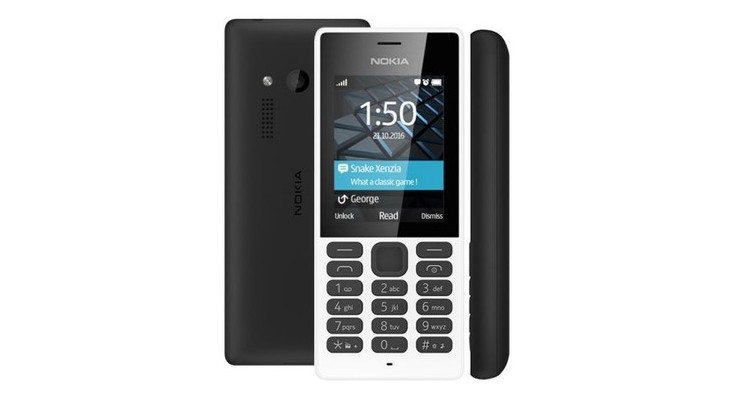 If you've been excited for Nokia's return to the smartphone world… you'll have to wait a little while longer. HMD has announced two smartphones under the brand, but the Nokia 150 and Nokia 150 Dual SIM aren't exactly groundbreaking.
Nokia produced quite a few handsets in their day including feature phones. That is where the Nokia 150 and 150 Dual SIM fit in as they are not flagships by any means. Actually, they aren't even mid-rangers so unless you need an entry-level feature phone, they may not be for you. With that in mind, let's take a look at what makes them tick…
Both the Nokia 150 and the 150 Dual SIM sport 2.4-inch displays with a resolution of 240 x 320. The designs is rather unremarkable, but you do get a tiny panel above the classic keypad. No news on the innards aside from the fact it has a microSD card slot that allows for 32GB of storage. With connectivity, we have 2.5G, Bluetooth, a 3.5mm headphone jack and an FM radio. Other features include a VGA camera with an LED flash and a 1,020mAh battery. The OS is listed as Nokia Series 30+.
As you would expect, the Nokia 150 and its Dual SIM brother will not break the bank. They price is listed at $26 for either model, which should debut in Q1 of next year in Europe, IMEA and APAC.