Clash Royale Jungle Arena cards coming through January Update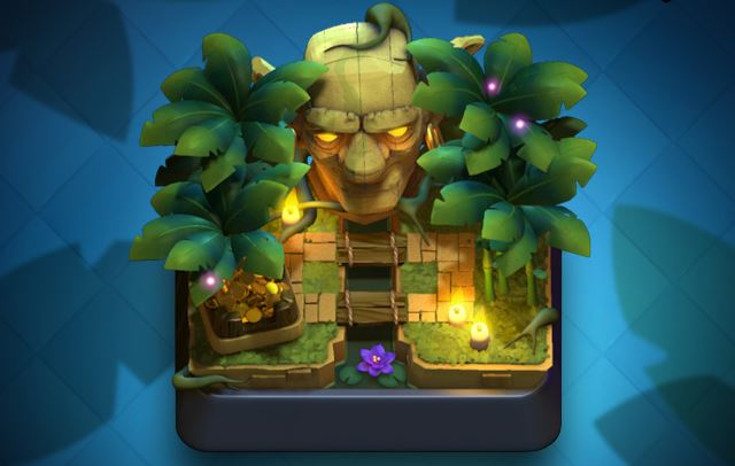 For months, gamers have clamored for a new Clash Royale arena. It appears as if those wishes will soon be granted with Clash Royale Jungle Arena cards which debut next month. Get excited, especially if you have longed for a Goblin Gang…
Each Clash Royale arena is a bit different from the last, but gamers have longed for a new one to come in before the Legendary Arena. In all honesty, this writer is one of them as that bubble between 2900 and 3200 is tough to deal with. The Clash Royale Jungle Arena could be the answer to our prayers, and it will unlock at 2600 trophies which will thrill millions of folks. There is already some gameplay footage posted as well, so you can see the new arena in action before launch.
As for the new Clash Royale cards, we hope you like goblins. The Clash Royale Jungle Arena cards will include the Goblin Gang which costs 3 elixirs. The Goblin Gang spawns six of the little beasties… three with knives and three with spears. The Dark Goblin will also hail from the new Jungle Arena and is another Troop card for your deck. He will move very fast and can target air and ground units with ease. The other two new cards for the Clash Royale January update are just as cool but a bit more pricey elixir-wise.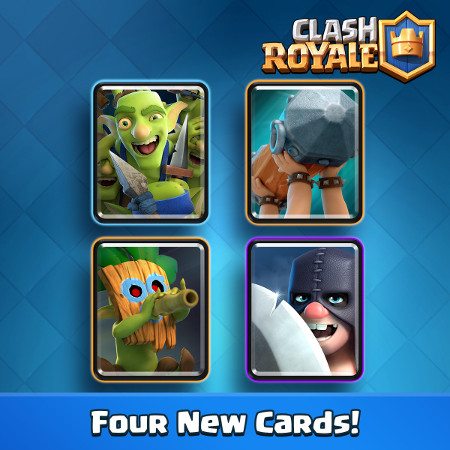 If you reside in Arena 6, aka The Builders Workshop, you will have a good chance of picking up the Battle Ram. It's two barbarians with a large wooden pole and quite a bit of power. It's four elixir but could be well worth it if played properly. Last but not least is another new Clash Royale Jungle Arena card in the aptly named Executioner. He packs a two-way punch through Boomerang action, and while he will set you back five elixirs, he packs a punch and has plenty of HP.
The Dart Goblin from will appear alongside the Jungle Arena on January 13th with new Clash Royale cards debuting every two weeks after. Other new tweaks are coming as well including an Epic Chest adjustment, half price Epic shop sales, and more balancing fixes.