Clash of Clans update download is live for Xmas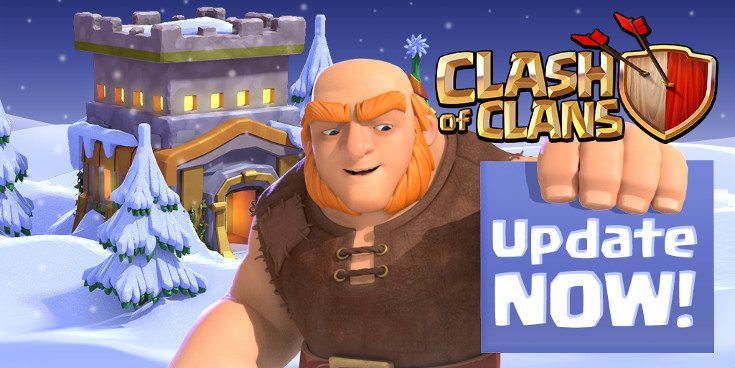 If you've been waiting for the Clash of Clans update download to become available, your wait is over. The Winter Update has landed, and we're here to tell you what to expect from the latest COC new update.
The Clash of Clans mobile game is one of the hottest games on the planet, despite the growing popularity of Clash Royale. Pokémon GO couldn't topple the money maker, and while we've yet to see how Super Mario Run pans out financially… it doesn't stand a chance. The new Clash of Clans update download is live as of today, so gamers can jump into that winter wonderland to clash with their clan.
Included amongst the goodies in the Clash of Clans Winter Wonderland update are balancing changes. The coc new update will increase the Witch damage and Poison Spell's radius along with the PEKKA and Dragon attack speed. The Clash of Clans update also brings new attack levels to Town Hall 11, which is great news for advanced players. Some of those changes include a Hog Rider level 7, Clan Castle level 7 and Poison Spell level 5.
You can ready the full details of the balance changes from Supercell at the link below, but we'd be remiss if we didn't also mention upgrade discounts (time/cost) and the obvious holiday flair. If you're ready to get your Clash of Clans update download on, the new changes are already in place for Android and iOS so you simply need to update.