Samsung Galaxy J3 Emerge rumored to arrive on January 6 through Sprint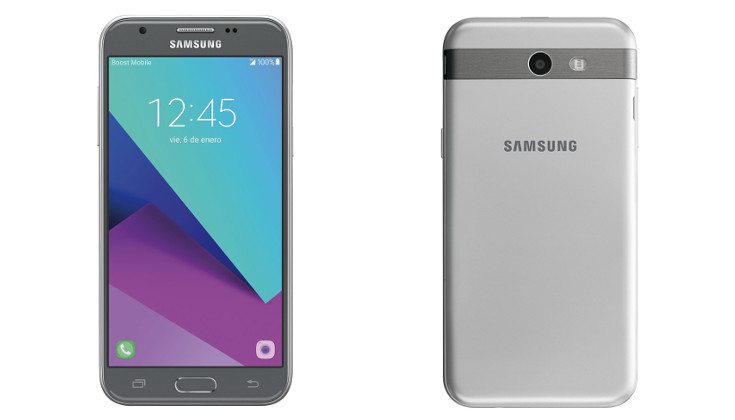 Samsung has a new handset gearing up to debut in January. It's the Samsung Galaxy J3 Emerge, and it's a mid-ranger that shouldn't break the bank when it lands on the 6th.
If you follow our site, you have no doubt become familiar with the Samsung Galaxy J3 2017. We've touched on the handset a few times, and that is the smartphone set to debut through Sprint. It will carry the "Emerge" moniker for the carrier, but looks to be the same handset we saw get benchmarked less than a month ago. With that in mind, lets' take a look at the Samsung Galaxy J3 Emerge specifications.
According to VentureBeat, the Samsung Galaxy J3 Emerge will have a 5-inch panel with a resolution of 1,280 x 720 and is powered by the Snapdragon 430 processor. You'll find 2GB of RAM under the hood, while the storage is listed at 16GB. We assume it's expandable, but a microSD card slot was not mentioned. The camera combo clocks in at 5MP/2MP and the OS is going to be Android 6.0. Last but not least is the 2,600mAh battery.
In a nutshell, the Samsung Galaxy J3 Emerge is the same handset we saw last year but with a few minor adjustments. The design is by far the biggest change, and most welcome one aside from the extra storage. The Samsung Galaxy J3 Emerge price is unknown, but it is expected to arrive at Sprint, Boost and Virgin on January 6th .