BlackBerry Mercury design leak shows an interesting approach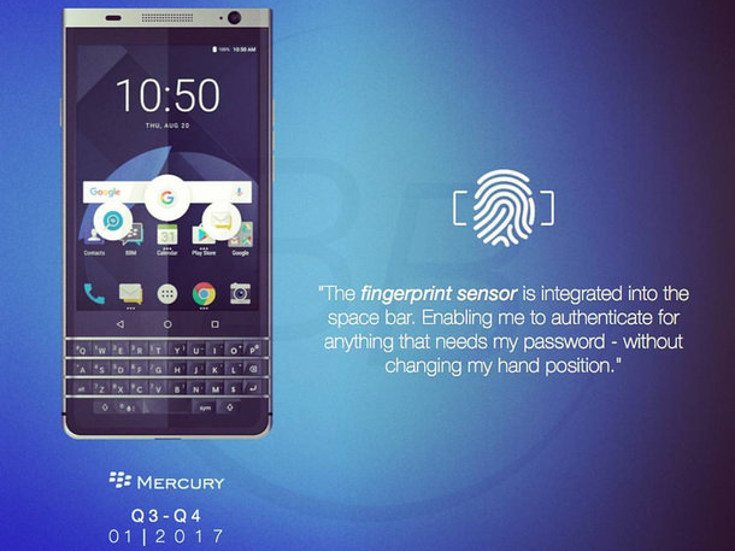 Nokia and BlackBerry are both set to debut new smartphones next year, but the latter has seen theirs leak several times in the past few months. The BlackBerry Mercury design is in the spotlight today as a new leak has spilled the beans on its design along with a few interesting features.
Earlier this month a leak sprung up that showed a device in the wild believed to be the BlackBerry Mercury. As the previous leaks suggested, it had a touchscreen panel and the infamous QWERTY keyboard to boot. We've even heard a few rumblings in regards to the BlackBerry Mercury specs, but things have been sparse on the feature front. That may have changed today.
A new leak offers up several renders of the BlackBerry Mercury along with a  few details on what it will bring to the table.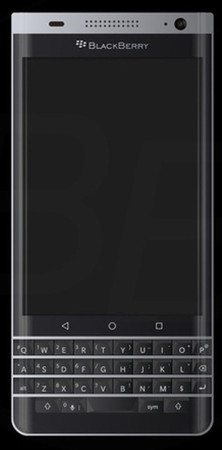 First and foremost is a fingerprint scanner, which is said to be built-in to the space bar and will let you verify your identity along with mobile payments (we assume) and the usual tricks. The actual render of the handset lines up with the live leak to a degree, but there are several differences that stand out between the two.
We're not exactly sure when the BlackBerry Mercury will debut, but it should roll out in the first half of 2017 barring any setbacks. It will have that QWERTY keyboard and should be along the lines of a flagship when it comes to specs as well. We may not know about the final design until prime time, but look forward to finding out what the company has in store for us in 2017.
Are you excited for the next batch of new BlackBerry smartphones?
via – Gizmochina