DR!FT Smartphone RC Car smashes past Kickstarter goal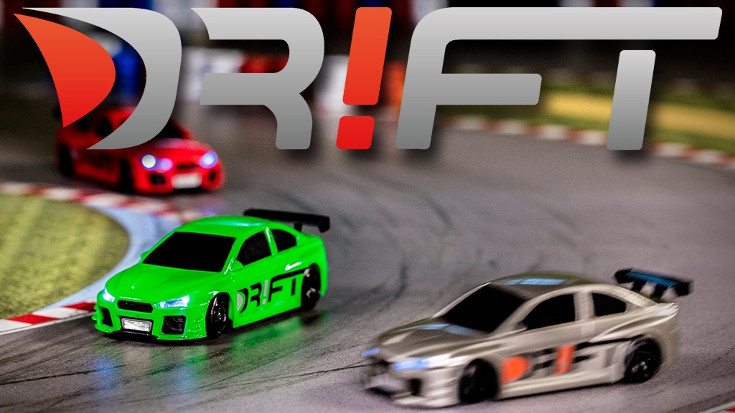 Plenty of kids big and small love RC cars and they are always a popular gift around the holidays. None are quite like the DR!FT smartphone RC car however as this one can be controlled with your mobile.
Miniaturized racers are quite popular these days, and as tech has gotten better, the cars have gotten smaller. The DR!FT RC car is 1/43 scale, which means it's a bug compared to those giant RC cars from the 80s and 90s. It is also a hell of a lot smarter and comes with features that will allow it to handle like a real car whether you're on the track on your desktop.
The DR!FT smartphone car will be tiny but packed full of tech. The mini smart car comes with Intelligent Sensor Technology which can be updated on the fly and allows for additions from the community. The build is similar to a slot car racer but sans the slots or track as it's built to handle different types of terrain (within reason) with drifting, oversteering and more.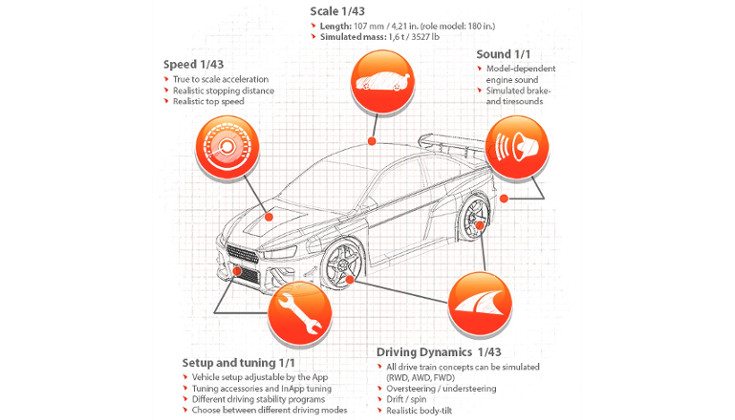 We could go on for days about the driving dynamics of the DR!FT, but we're going to talk about the app for a moment which will work with Android and iOS devices. This is how you will control the RC car so no bulky setup is required. It also unlocks a number of features and adjustments such as the ability to tune your car. Yup, there is actually In-App Tuning and FWD, AWD and RWD can be simulated from within the program.
The DR!FT smartphone RC car offers up a little something for everyone and you won't have to spend a fortune to get in on the fun. The cheapest tier includes a DR!FT Racer, charging lead, tire domestic and manual for around $152 which is a steal if it is as good as advertised. We aren't the only ones that feel that way either considering they have raised over $200,000 with their original goal set at only $80k. The DR!FT Kickstarter campaign comes to a close in a few days, but you can still get in on the action at the link below.