LG PJ9 Levitating Speaker set to debut at CES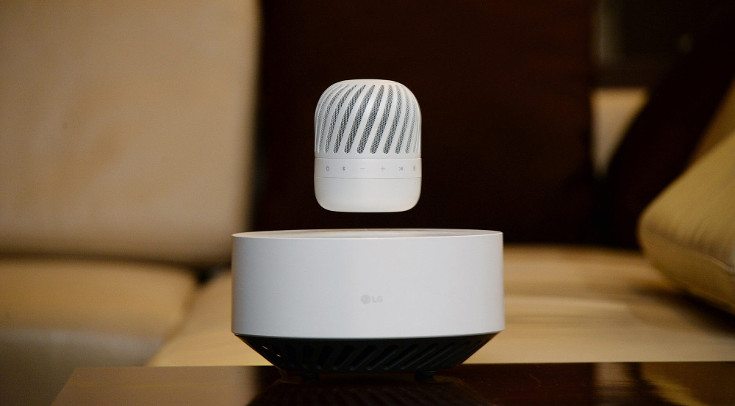 Items that levitate may sound futuristic, but they are nothing new. We've seen several levitating speaker setups including a new one dubbed the LG JP9 Levitating Speaker. The gadget has been announced today ahead of its CES debut and looks just as futuristic as you'd expect.
LG may have had issues in the design department with their last flagship, but they definitely know how to make slick consumer electronics. The OLED LG 4K sets are second to none (sorry Sammy) and the company has plenty of connected home products to boot. The LG JP9 Levitating Speaker falls somewhere in that realm as it can pound out the sound from your smartphone or iPod and do it in style.
While the LG JP9 Levitating Speaker is essentially a speaker, it sports a Levitation System that lifts the speaker several inches in the air. That's due to a Levitation Platform that features strong electromagnets and can juice up the speaker wirelessly when it's 10-hour battery runs low. Actually, it's said to "descend" on its own when it needs power which is pretty cool in itself.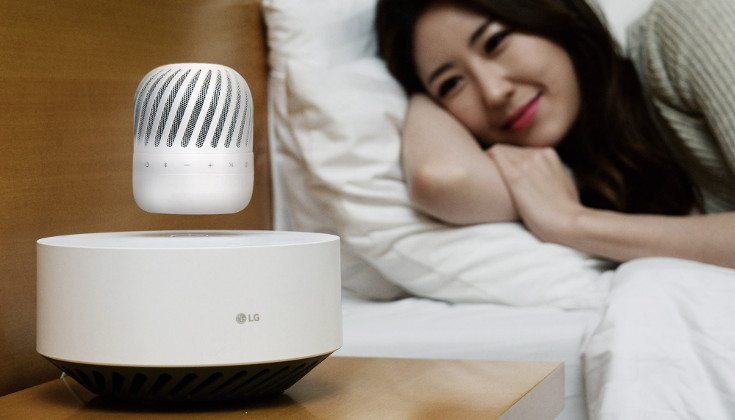 LG has used a Dual Passive Radiator system for its Levitating Speaker for the mids and highs but also features a sub in the station. The actual speaker is of the 360-degree variety which guarantees omnidirectional sound. We know it will be clear, but how loud remains a mystery as the speaker itself looks fairly small in the photos. Size aside, it sports the IPX7 tag so it can be used outdoors in case you decide to take the party outside.
At the moment, we have more questions than answers for the LG JP9 Levitating Speaker. One would be its price, another its availability. The general tech specs behind the speaker are a must for audiophiles as well. LG does put out quality products, but they aren't Bang & Olufsen. We'll find out more about the LG JP9 at CES where it will make its debut along with loads of other cool tech.