Meizu Legent Smartphone tipped to debut with Sliding Camera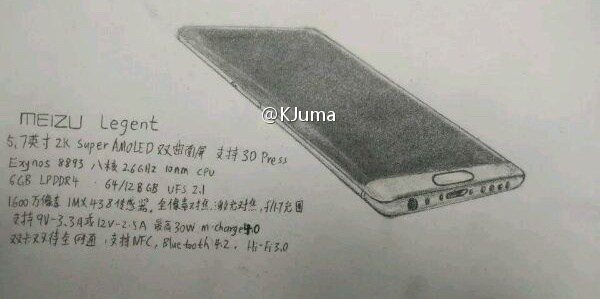 Smartphone leaks can come from all corners of the web. Weibo is one such place and where the Meizu Legent has appeared. The mysterious handset has leaked through a series of sketches which shows an intriguing camera module on its backside.
Before we get rolling, you will want to get out a large salt shaker for the Meizu Legent. The leak is far from the official variety and shows a smartphone in a series of rough sketches and text. From the screens it appears these are hand drawn sketches (not copies) so they could from a bored artist that is a fan of the brand. On the flipside, they could also show an unannounced Meizu smartphone, which is why we're taking a closer look at this one.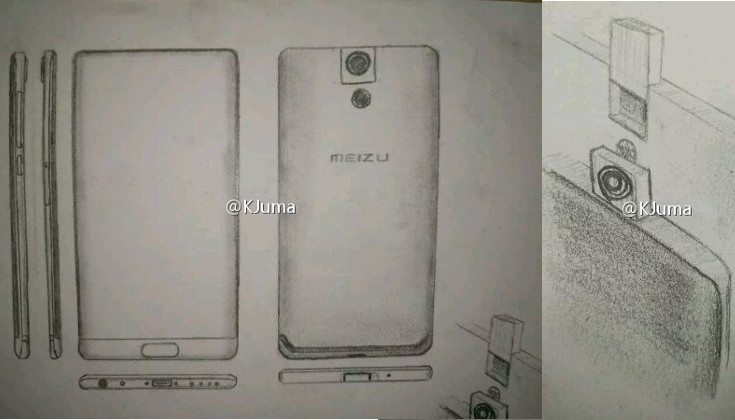 From the sketches we can see the Meizu Legent has a curved display with a very nice screen-to-body ratio and a home button on the front. The camera module slides up from the chassis (Oppo anyone?) and appears to serve as the front-facing and rear camera. The designer/artist also included specifications which translate to a 5.7-inch QHD display, 6GB of RAM, and a 3,400mAh battery. The handset would have 64GB or 128GB of storage to go along with that 16MP sliding sensor.
As mentioned, you will want to take this Meizu Legent leak lightly. While it's something that could definitely exist, and we hope it does, this is the first we've heard of this particular handset. We're also not a huge fan of sketch leaks although some have panned out in the past. Needless to say, we will keep an eye out for any incoming news on the Meizu Legent.
via – GSMarena