Turbo League game borrows a page from Rocket League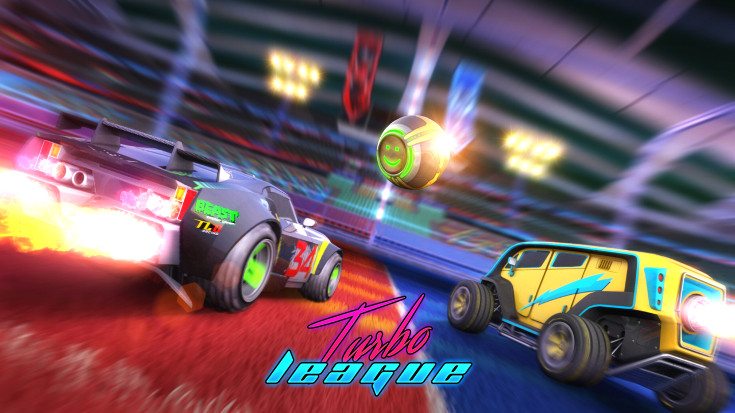 Rocket League was one of the surprise hits over the past year, and it is safe to say a Rocket League mobile port would rack up millions of downloads. While we don't have one, we do have Turbo League which is a clone of the fan favorite.
Developers Zero Four have released plenty of racing games. Turbo League is their latest, and to say it's a Rocket League clone would be an understatement. The goal of the game is to "kick" a ball into the proper net using vehicles on a playing field… the same thing you do in Rocket League. It's a multiplayer game as well featuring 3-on-3 gameplay with unlocks and the whole shebang. Don't get too excited just yet…
Some types of games do not translate to mobiles well, but racing games generally aren't one of them. We've seen hundreds of great racing games with solid controls over the years. While the developers do offer up three different types of control schemes for Turbo League, none of them are great. That is putting it mildly.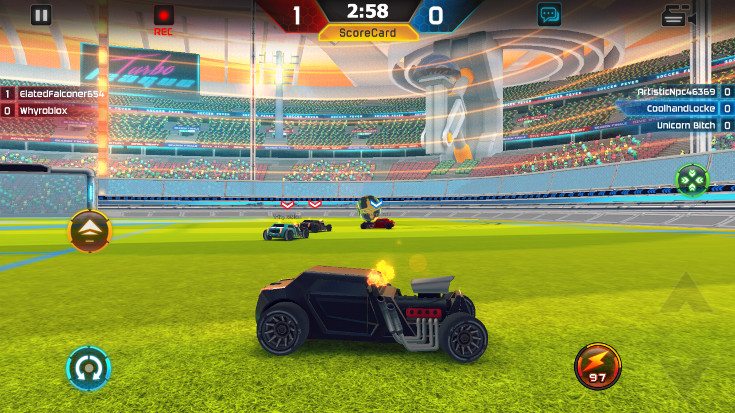 The car is difficult to control and you can forget about pulling any slick moves out of the gate. In our match, nobody scored and it was basically bumper cars with a lot of nitro thrown in. The first option may be the best for most folks, but the steering wheel was tough as were the last set of controls. Maybe you'll have better luck, maybe not…
As great as it would be to have something similar to the Rocket League mobile game, we are going to have to wait. Turbo League isn't it unless it gets a total rework on the controls scheme. For some reason, this one has a 4.2 rating in the Play Store at the time of this writing, but if you dig deeper into the reviews the control issue is glaring. If you still want to see what Turbo League brings to the table, you can pick it up for free on Google Play or the App Store.