HTC Desire 650 specs include 2GB of RAM and Snapdragon 430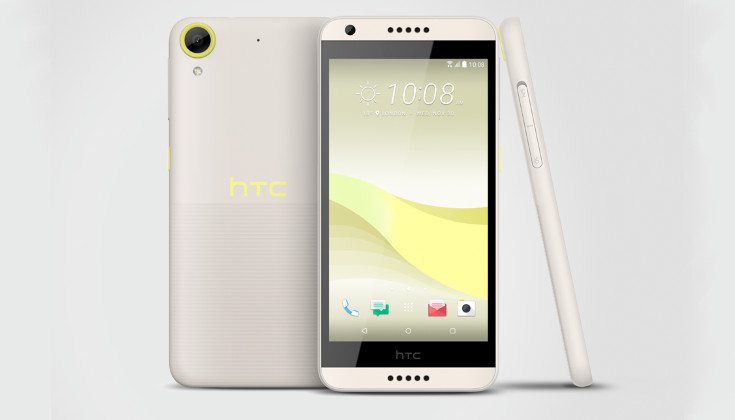 While we wait to see what HTC has in store of the masses on January 12th, they have launched a new Desire handset. The HTC Desire 650 specifications have become clear and are somewhat underwhelming to say the least.
HTC has a lot of ground to make up this year. They plan on doing that will their flagship line, which should include the Ocean Note and possibly mid-rangers like the HTC Vive smartphone.  For every One variant, there will be a half-dozen desire handsets released as the company does love that lineup. The HTC Desire 650 is one of them, and here is what you can expect under the hood…
HTC Desire 650
5-inch display 1,280 x 720
Snapdragon 400
2GB of RAM
16GB of internal storage (expandable)
13MP rear camera
5MP front-facing camera
As you can see, the HTC Desire 650 is not going to break any records when it comes to speed and performance. The design is easy on the eyes however despite those thick bezels. The handset also has a ribbed or textured backplate on one half to help you keep a grip on your handset when you're out and about.
The HTC Desire 650 release date will arrive sometime in February for an unknown price. The handset will be available in Lime and Dark Blue when it lands, we'll keep you in the loop on the pricing as this one could see a wide launch.