Candy Crush crashing fix arrives with update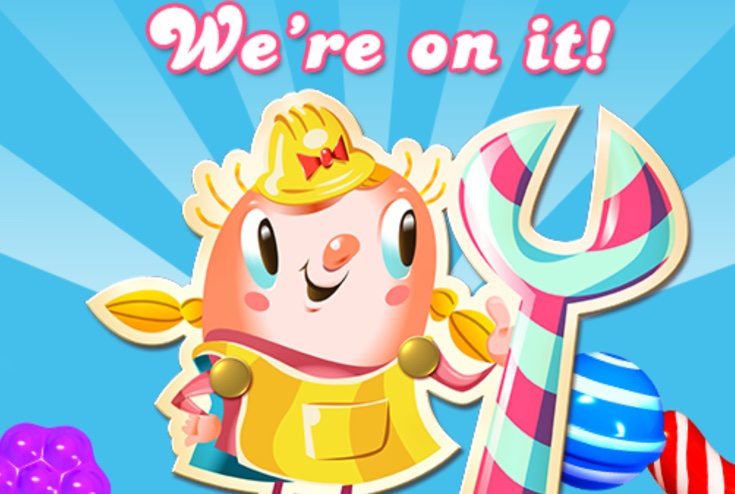 Candy Crush Saga is a phenomenally successful gaming app, so when there's a problem it becomes big news among fans of the game. There have been recent issues regarding why Candy Crush won't load on iPhone and iPad and social media is buzzing with user comments about this. There's promising news though, as a Candy Crush crashing fix has arrived with an update.
It used to be said that the world was divided into optimists and pessimists. These days though it might be more appropriate to say its split between those who love Candy Crush and those that wouldn't touch it with a bargepole! Enough home spun philosophy though, as many people are asking for answers about Candy Crush not loading.
A recent update has affected many Candy Crush Saga iPad and iPhone players who have complained that the game no longer opens but just crashes. Previously King gave an update on its Candy Crush help page that acknowledged some players have experienced Candy Crush loading problems since the 1.91 update of the app. The company revealed that this was being looked into as a top priority and that they hoped to have further news soon.
There's good news on this score, as King issued a further notice about the Candy Crush crashing issue. The statement said, "We are currently awaiting approval check of the updated app on Google Play and iTunes. Once approved, the updated app can be downloaded to your mobile device and the issue with crashing will be solved." The even better news is that today there has been a further update to this on a King care page saying that the update to resolve the problem has now been pushed to the Google Play Store and App Store.
Many people have taken to Twitter and Facebook to comment about this and it's worth taking a look at the Candy Crush Saga All Help group on Facebook. The problem has been discussed there at length, but we note that in the last few hours some (but not all) commenters say that the game is now working again for them. Users who have been encountering the Candy Crush not loading issue should ensure they have the latest version installed. Avoid uninstalling and reinstalling the app as users have complained about losing all of their lives and boosters when doing this.
It would be interesting to find out if the issue has been resolved for everyone, so do let us know by dropping us a comment. Has the Candy Crush crashing fix worked for your mobile device? Maybe you are still having problems?