HTC U Ultra is official with Dual Display and Smart Assistant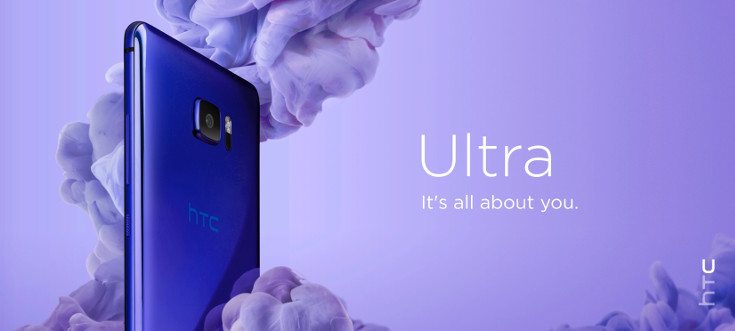 While we knew it was coming, it's nice to see one of the first big handset of 2017 arrive. The HTC U Ultra is now official and up for pre-order with a price tag of $749 and a release date right set for March.
The HTC U Ultra has been on our radars for weeks, so let's talk about what makes it tick. The HTC U Ultra is certainly on the flagship level as it boasts a massive QHD panel measuring 5.7-inches. The panel has a slight curve and also sports a secondary ticker up top ala the LG V series. Whether you think it's a great selling point or not, depends on how important notifications are to you as is basically a souped-up notification bar.
As for the horsepower, that will come from a Snapdragon 821 which will be backed by 4GB of RAM. The storage is listed at 64GB but expandable up to 2TB through the usual means. It will get the job done when it comes to processing power, and the photos will look nice as well. That's due in part to a 12MP UltraPixel 2 snapper on the backside with PDAF, OIS and a Dual-Tone LED flash. The front-facing camera is listed at 16MP, so you're good on both sides with the Ultra and will get plenty of help from the software.
All the normal connectivity options are present with the HTC U Ultra along with a fingerprint scanner and a USB Type-C port. That means the 3.5mm audio jack is gone, so you will need to rely on the company's new USonic earphones and tech. They come with purchases made in the U.S. but the site says "inbox accessories may vary from country to country" which is something to certainly keep in mind. The same can be said of the battery unfortunately if battery life is a concern for you.
While its' great to have a large 5.7-inch panel, we know that QHD display is going to suck some juice. The secondary ticker isn't going to help matters, which makes the quick charging USB Type-C port all the more handy. That said, for some reason, they opted for a 3,000mAh battery in this one. By comparison, the LG V20 has a 3,200mAh battery while the Note 7 had a 3,500mAh juice box. We imagine HTC has plenty of battery saving features baked in, but you need a large battery when you go beyond 5.5-inches and have a QHD panel.
Now for what could make the HTC U Ultra unique… their new AI. HTC has gone with something called the HTC Sense Companion which isn't quite as catchy as Alexa or Siri. It will work in a similar fashion however and works alongside that secondary display to help you manage notifications. In other words, it may make that ticker display useful… and it can spew out sports scores and weather. We'd be remiss if we didn't also mention the handsets design which consists of metal and glass. It's sleek and  you won't want to cover with it up with a case, but will may have to if you have butterfingers as that backside looks fragile.
The HTC U Ultra isn't an interesting handset, but one that may have a tough road ahead. That's going to be due to the HTC U Ultra price, which could drop like a rock before summer rolls around. Currently, the smartphone carries an unlocked price tag of $749 in the U.S. which puts in the same range as the upcoming Galaxy S8, iPhone 8, LG G6 and half the other flagships on the planet. Being first out of the gate isn't always a good thing when your competition may announced before you actually launch. The HTC U Ultra is available for pre-order at the link below if you're interested in scooping one up or want to learn more about its specifications and features.