Star Wars Force Arena goes Global on Google Play and the App Store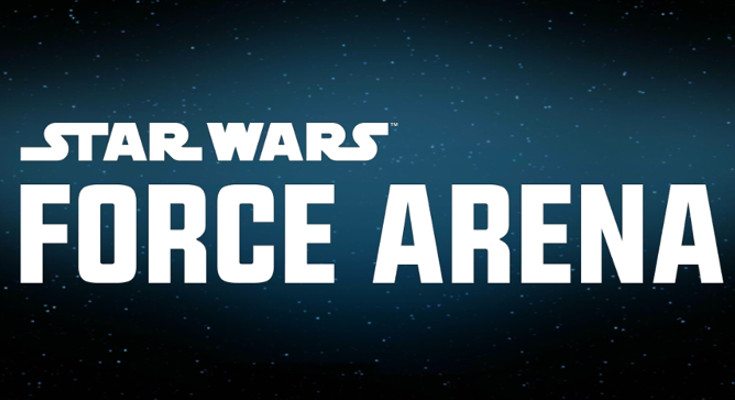 It's always a good day when a new Star Wars game arrives, regardless of the platform. Star Wars Force Arena has launched this evening and it's bringing PvP combat to the masses along with a massive roster of familiar faces.
The Star Wars universe expands with each new film and games can be a mixed bag in terms of which characters you'll get. In Star Wars Force Arena, there are over 80 characters in all with a nice mix of new and old characters alike. That means you can technically have Han & Chewie team up with Baze Malbus or Ben Kenobi. That's just a small sampling of the good guys as Palpatine, the Royal Guards and Doctor Aphra are available as well.
Cards aside, Star Wars Force Arena offers up 1vs1, 2vs2 and Team-Up combat along with a training mode to hone your skills. It's a MOBA style game, so the battles won't last forever as you only need to take down the opponents base while keeping your own upright. The usual array of upgrades are available as well along with a Shop, Trading System and Guild.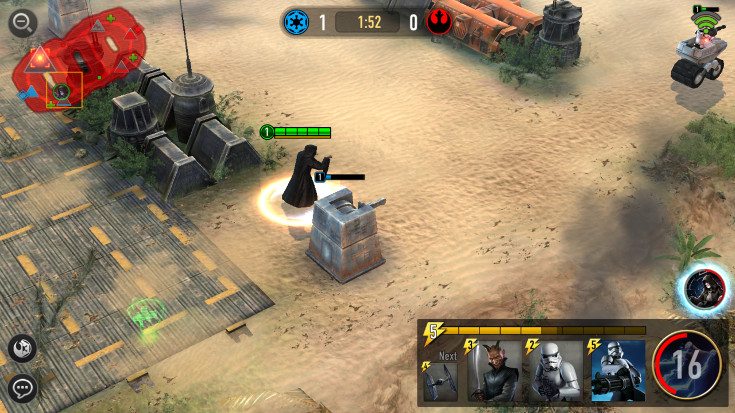 We haven't spent a great deal of time with Star Wars Force Arena between the beta and full release which launched today. That said, so far it is certainly worth of the moniker and looks like a good one that fans will enjoy. It's too early to tell how bad the IAP's will be, but rest assured they are there. If you are ready to kill the rest of your evening, you can pick up the Star Wars Force Arena game for free on the App Store or Google Play.