LG Watch Sport and Style tipped as the first Android Wear 2.0 devices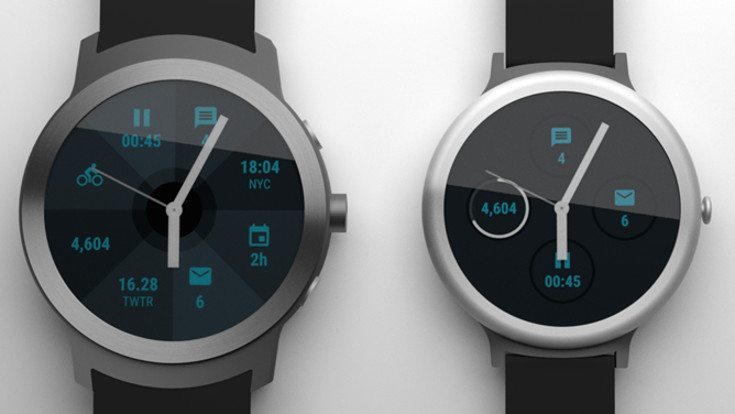 Word around the rumor mill has suggested Google would release their own smartwatch this year. A new report says the LG Watch Sport and LG Watch Style will be the name of the first two Android Wear 2.0 smartwatches and that's just the tip of the iceberg.
If you think news of an Android Wear smartwatch by Google sounds familiar, there is a good reason for that. We've gone down this road several times in the past with each year bringing a new batch of Google smartwatch rumors. 2016 was no different with the "Death of Android Wear" rumored right before we got wind of new wearables. According to VentureBeat, LG will be handling the duties this year and they will look close to that leak we saw from AP several months ago.
Google will apparently take a Nexus-like approach to their wearables. The LG Watch Sport is one of the devices and as the name implies, it will be sporty and is said to be along the lines of a flagship. It will have a 1.38-inch OLED display with a resolution of 480 x 480. Other LG Watch Sports specifications include 4GB of storage, a 430mAh battery and 768MB of RAM. It will have the ability to let you pay with your wrist courtesy of NFC and GPS as well. 4G LTE, Bluetooth, and Wi-Fi round things out for the LG Watch Sport.
As for the LG Watch Style, it will have a smaller display that's said to measure 1.2-inches. The resolution takes a dip down to 360 x 360 and it has the standard amount of RAM at 512MB. The storage is still 4GB, but the battery is smaller at 240mAh. Unlike it's larger more powerful sibling, the Style won't have NFC or cellular connectivity so you'll have to make due with Bluetooth and Wi-Fi. Both Google smartwatches will run Android Wear 2.0 out of the box.
In addition to the innards, the new wearables from Google and LG will sport a crown button that allows you to pull off certain tech tricks. You'll be able to scroll or switch between menus and the display is said to have handwriting recognition to boot. The Sport will have a heart rate sensor and is 14.2mm thick with the IP68 tag. The LG Watch Style will by IP67 certified and 10.8mm thick.
If things pan out, we won't have to wait long to set our eyes upon the new LG Watch Style and LG Watch Sport. The devices may be shown off on February 9th and could go on sale the very next day for consumers in the states. If that's the case, you can expect them to go very, very fast. Stay tuned, and we'll keep you updated on the new smartwatch's pricing and availability