ZTE Hawkeye specifications reveal 3GB of RAM and NFC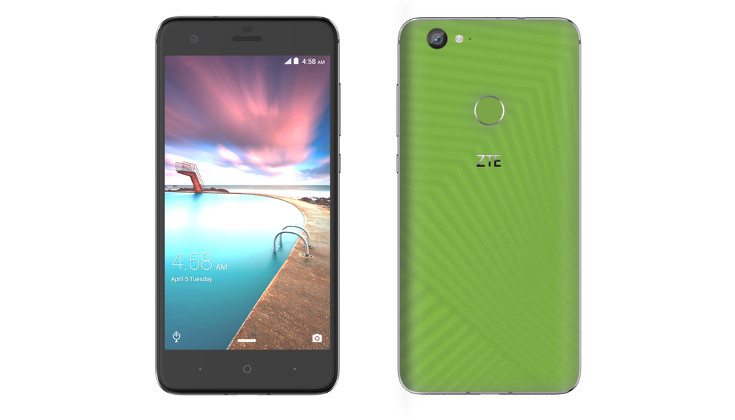 ZTE Project CSX was a bit of a surprise from the company when it was first announced. The project made its way to Kickstarter last week, and today we finally know the ZTE Hawkeye specifications.
To say the ZTE Hawkeye smartphone is interesting would be an understatement. Initially, we weren't sure what we would get from a device whose features were chosen by the masses. Turns out, it was eye-tracking tech and a self-adhesive casing that helps you go hands-free. When the handset arrived on Kickstarter, we learned several new details… except for the specifications. Thankfully, they remedied that today, so here is what you'll get for $199 bucks.
The ZTE Hawkeye specifications put it in the mid-range with a Snapdragon 625 processor and 3GB of RAM. That's more than enough to qualify for a daily driver in most cases, and the 5.5-inch FHD panel puts it squarely in the phablet class. We've already discussed the eye-scrolling tech, but you'll get a fingerprint scanner and Dual SIM card slots as well.
On the backside of the ZTE Hawkeye, you will find a twin camera setup consisting of 12MP and 13MP sensors. The front-facing camera is solid as well at 8MP. As for the storage, you'll get 32GB out of the box but it's expandable up to 256GB through a microSD card slot. Other features include NFC, a 3,000mAh battery, Quick Charge 2.0 tech and a USB Type-C port. As you'd expect, the OS will be Android 7.0.
If you are interested in the ZTE Hawkeye there is plenty of time still left on the clock. They also have a long way to go as they need to pick up a little over $450,000 in the next 32 days. In other words, we're not sure how much the community is going to get behind this one as it may be too niche for its own good despite the solid Kickstarter price tag.