Asus Zenfone 3 update to Android Nougat hits issues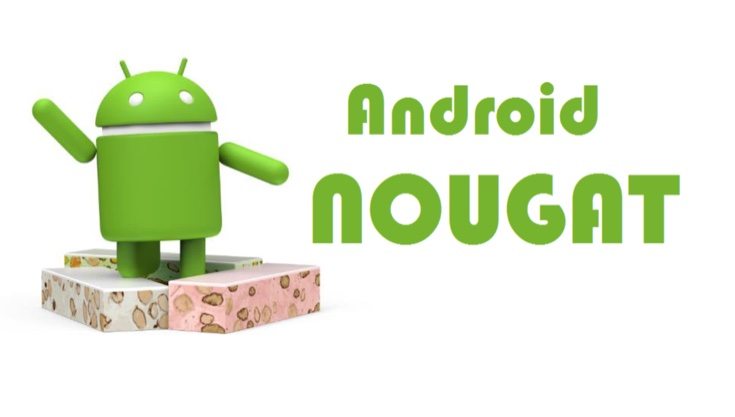 Major Android updates are always the subject of plenty of attention. However, while they are usually worth waiting for, it's often frustrating for device owners as rollouts can take varying amounts of time to reach everyone. As well as this, once they do arrive there can sometimes be issues. Now the Asus Zenfone 3 update to Android Nougat is a case in point.
The Android 7 Nougat update is coming for all smartphones in the Zenfone 3 series eventually, and only last week there was promising news for users of the devices. The update to Android 7 Nougat started to roll out for the series in the Philippines. Therefore it seemed safe to assume that the smartphones would also start to receive the update in other regions very soon. There's some bad news on that score today that comes from the official Asus Philippines Facebook account.
A customer asked what had happened to the Android Nougat update and said that they could no longer find the update post. The response from Asus was that the update was currently on hold. The answer continued, "However, you can enable auto update via Settings>About Phone>System Update>Auto Download System Update>Auto Download. The update will pop up once it's available. Kindly wait. Thank you."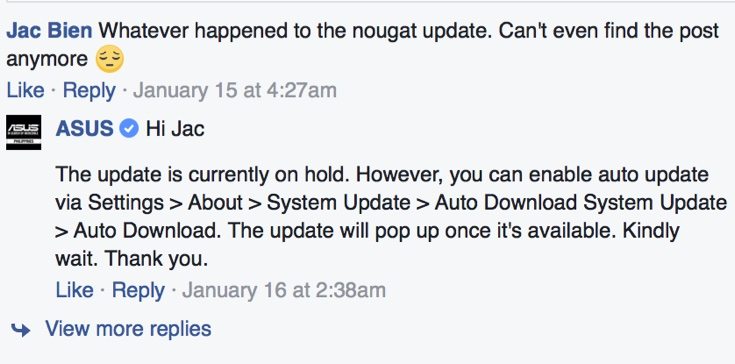 Sadly it seems as though there are bugs that need fixing but Asus has not yet given any information on when the Asus Zenfone 3 update for Android Nougat will now be available. While it's better in the long run to halt the update to iron out any problems, it can be frustrating for owners of devices who now have to wait for a re-release. Hopefully it wont' be too long until the issues are resolved and we'll give any further news as we hear it.
What are your thoughts on the often lengthy waits for Android updates to reach different devices? Are you hopeful that the Asus Zenfone 3 series of smartphones will receive Android Nougat soon?
Source: Asus (Facebook)
Via: Phone Arena