Best free Chinese New Year wallpaper apps for Android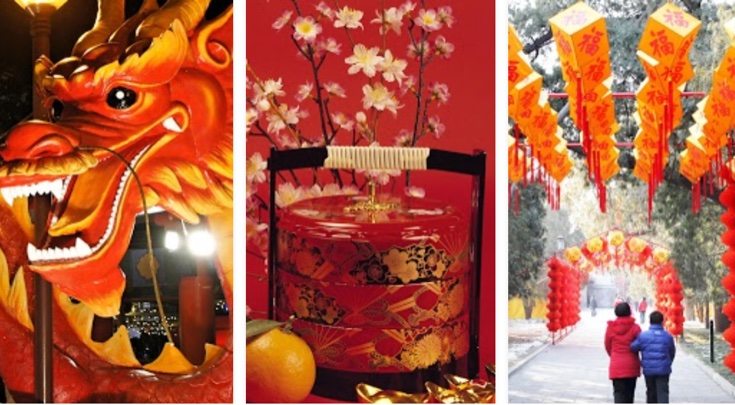 The Chinese New Year 2017 date is January 28 and this time around it will be the year of the rooster. It's a day that's celebrated not just in China but also in many countries around the world. Mobile apps are a fun way of making the most out of the Spring Festival. With this in mind we've looked at some of the best free Chinese New Year wallpaper apps for Android devices.
Simply hit the title links to be taken directly to the Google Play Store, and remember these are all free apps! The first app we want to mention is called Chinese New Year 2017. It celebrates the occasion and has been updated with a variety of wallpapers especially for 2017. The app features full support for landscape mode and is compatible with 99% of Android devices. The wallpapers can be saved or shared with your friends and family via Facebook, Twitter, Pinterest, Tumblr, Flickr, Instagram, Stumble, and Google+.
The next app on our list is called Chinese New Year Wallpaper and has a high 5/5 star rating on Google Play. It features animated Chinese New year HD wallpapers for your smartphone or tablet. The app is optimized to go easy on your battery as the HD backgrounds sleep when your device is inactive. It provides some beautiful holiday wallpapers that can also be shared with friends who wish to take part in the Chinese New Year celebrations.
Then we have another app called Chinese New Year 2017, this time from Olive Studio. A choice of 30 wallpapers includes images for the New Year holiday including Red Ang Pao, God of Wealth, Lucky Charms, Fire Crackers, Chinese New Year greetings and more. Again images can be saved and shared through Facebook, Instagram, WhatsApp and more.
Our final app choice is Chinese New Year LWP. This app features free Chinese New Year live wallpaper to celebrate the occasion. The colourful images include fireworks of all shapes and colors, a lion dance for good luck, and Chinese firecrackers to drive away evil spirits. Although this is a free app some features have to be unlocked by watching video ads. Will you be celebrating the Chinese New Year 2017 with any of these free wallpaper apps?