iPhone X rumor suggests Note-sized smartphone with OLED display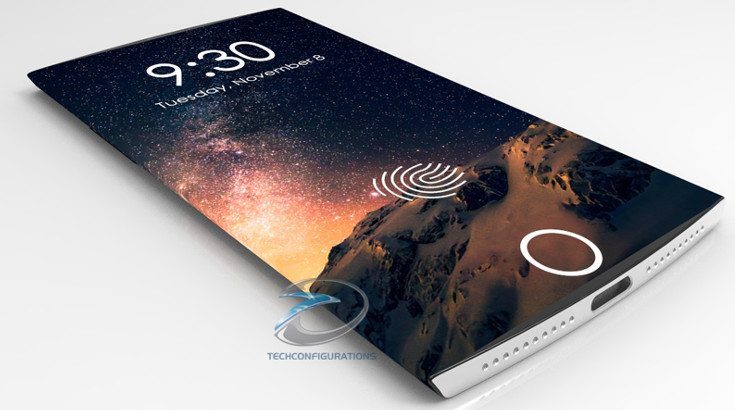 Another day, another iPhone 8 release rumor to consider. This one involves the display again and a new moniker with iPhone X. It also suggests the company may not go the AMOLED route in 2017 as OLED may be in the cards.
Out of all the iPhone 8 rumors we have come across, most point towards a drastic design change. Whether that is a complete overhaul or just an edged panel is up for debate, but folks are excited. One rumor that won't go away involves the type of display being used. While previous reports suggest they will go AMOLED, a new rumor says otherwise.
The new rumors come from a report put out by Cowen and Cowen analyst Timothy Arcuri. He says there will be three new iPhone's next year, but only uses the word iPhone 8 when talking about the big model. He says one handset will beof the flagship variety dubbed the iPhone X, a moniker we have heard before. That handset could have facial and gesture recognition through a laser and would sport wireless charging to boot. It may also have a 5.8-inch OLED display with the rumored wraparound display.
If Apple goes that route, the fingerprint scanner and Facetime camera will embedded into the display. The other new iPhone models may not be nearly as exciting however. They could still use LCD panels depending on how things shake out with supply of OLED displays for the larger iPhone 8 or iPhone X if you prefer. That said, one may be 4.7-inches while the other would be in the phablet range at 5.5-inches; neither of which will have wraparound glass.
Even if you currently rock an Android, you have to be a little amped up as a smartphone fan to see what Apple will do this year. The iPhone 8 could be the handset fans have been longing to see from the company… or it could be another incremental upgrade with a few cool changes. We shall find out later this year, until then you can expect plenty of new leaks and rumors for the unannounced smartphone.