Official BlackBerry Mercury launch is on February 25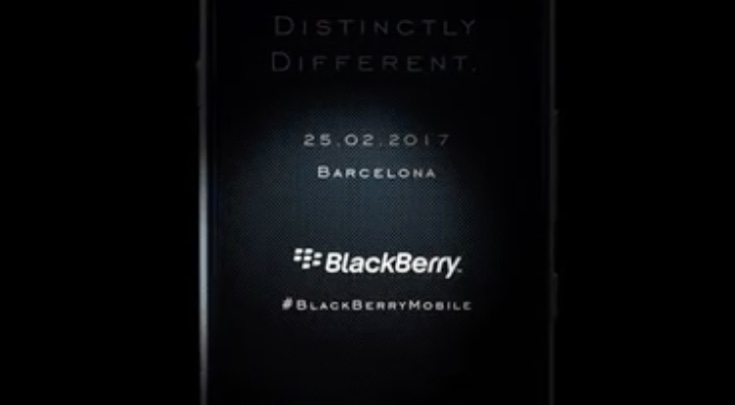 Despite BlackBerry's decline in the smartphone market there is still plenty of interest in new device launches. It has been known for some time that a handset from TCL known as the BlackBerry-branded Mercury is heading to a release. Now the official BlackBerry Mercury launch is set for February 25.
Leaks about the new BlackBerry smartphone have been going on for some time. Then early this year at CES 2017 the company gave a preview of the device as well as a video tantalizer. This left many BlackBerry fans itching to get their hands on the sleek-looking phone. However, hopes about an imminent release faded and we heard an official launch was not likely to take place before MWC 2017 in Barcelona.
The Mobile World Congress event takes place from February 27 to March 2 and now there's finally news on when we'll see the BlackBerry press event. A BlackBerry Mobile Twitter account has set the official BlackBerry Mercury launch date as February 25 at a pre-MWC event. Although the tweet does not specifically mention the Mercury, a GIF clearly shows the device that was showcased earlier this year.
It's somewhat odd that although the device was already shown off there is still so no confirmed information on the specifications, price, and BlackBerry Mercury release date. We expect that to be resolved on Feb 25 and hopefully BlackBerry won't wait too long from the official introduction to get the phone on the shelves. Another thing to add is that the name is not set in stone just yet. It's commonly referred to as the Mercury but has also been tipped as the DTEK70, and could still turn out to be called something entirely different.
What we do know at this stage is that the handset has a physical QWERTY keyboard and is a BlackBerry Android smartphone. Unconfirmed rumored specs have included a Snapdragon 625 or 821 processor and 4.5-inch display with resolution of 1620 x 1080. It's tipped to have 4GB of RAM and 64GB of internal storage and should be running Android 7.0 Nougat. Thankfully there are only a few more weeks to wait until we hear the official details.
Are you eagerly anticipating the official BlackBerry Mercury arrival? If so, what's on your wish list for the device and what would be a deal-breaker?
Source: BlackBerry Mobile (Twitter)