The BLU Vivo XL2 launches through Amazon for $149.99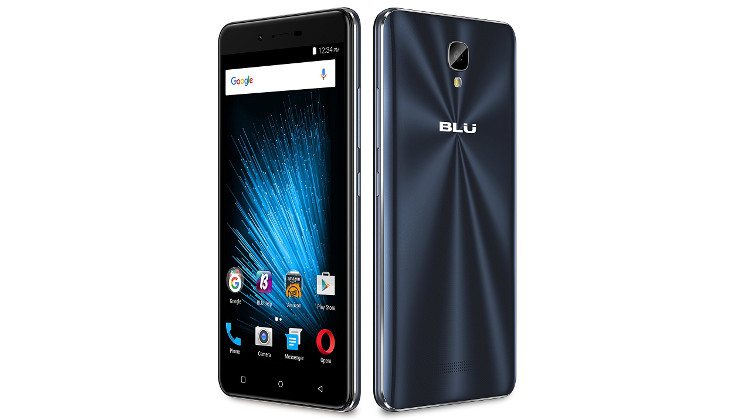 If you reside in the U.S. and appreciate unlocked handsets that won't break the bank you are probably familiar with BLU. The BLU Vivo XL2 is the latest handset from the company's growing arsenal and it has just landed on Amazon for $149.99.
BLU is no stranger to the mid-range game. While we've seen their specifications get better throughout their lineup, their prices have remained low – never a bad thing. The BLU Vivo XL2 is definitely a device for the mid-range masses based on its innards. From a design standpoint, you're getting an unremarkable looking smartphone with a gold or blue patterned back. It gives us an early ASUS vibe, but you can judge for yourself from the photos.
When it comes to horsepower, things get better as the BLU Vivo XL2 will come with 3GB of RAM and a quad-core MediaTek chip clocked at 1.4GHz. The storage is listed at 32GB, but expandable so you won't have to rely on the cloud straight away. As for the display, this one is 5.5-inches so it's in the phablet class with a resolution of 1,280 x 720 on its IPS panel.
If you appreciate the selfie, you will be thrilled to know this one goes a bit above the standard mark with an 8MP front-facing camera. The rear camera is 13MP and has an LED flash. There's no fingerprint scanner, but you will get Bluetooth, Wi-Fi, GPS, and 4G LTE on GSM networks. Last but not least, is a 3,150mAh battery with quick charge and Android 6.0.
When stacked up against some competitors from the Far East with similar specifications, the BLU Vivo XL2 is a fair option. In the states and other locales where cheap unlocked handsets are hard to come by it's a more attractive option as it's tough to beat what it offers for the price. Especially if you act today as it's listed for $99 in the Gold version. The Blue model is $149.99 unlocked, the same price the Gold edition will be when the sales ends.