iBall Slide Brisk 4G2 launched with 3GB of RAM and 7-inch display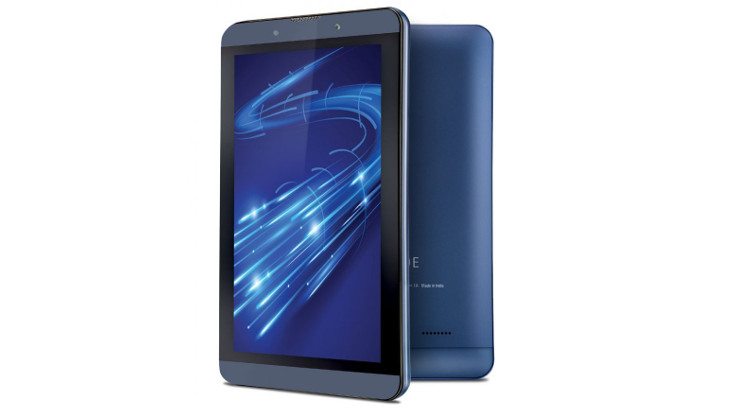 iBall has introduced a new smartphone for India today. The device is called the iBall Slide Brisk 4G2, and it will carry a price tag of Rs. 8,999 into the region.
iBall is a brand we cover on occasion. Their products have gotten better in regards to their specifications over the past few years as well. The iBall Slide Brisk 4G2 is one of their more solid gadgets although we find it difficult to discern whether it is a tablet or a phone. That's is due to the 7-inch display and the fact it has 4G LTE. From a design standpoint, there is not much to note unless you enjoy thick bezels. It isn't a bad looking tablet but those borders are intense.
When it comes to horsepower, the iBall Slide Brisk 4G2 gets through the day thanks to 3GB of RAM and an octa-core processor. The 3,500mAh battery helps as well and the storage is listed at 16GB but expandable through a microSD card slot. There is a 5MP camera on the back with an LED flash to go along with a 2MP front-facing camera. Other features include 4G VoLTE, Bluetooth, Wi-Fi, Dual SIM slots and Android 6.0.
On paper, the iBall Slide Brisk 4G2 is rather unremarkable but that doesn't mean it isn't worth your time. The iBall Slide Brisk 4G2 is going to be affordable at Rs. 8,999 which equates to around $132 in the states. That's not bad considering you're getting a tablet with voice-calling capabilities although there's something to be said for the software and iBall is not a brand we've had firsthand experience with. If you're interested in the iBall Slide Brisk 4G2, it will be available in Cobalt Blue from retailers throughout the country.
What do you think about the iBall Slide Brisk 4G2 price given its specifications?
via – Fonearena