Samsung folding smartphone concept has Futuristic Specs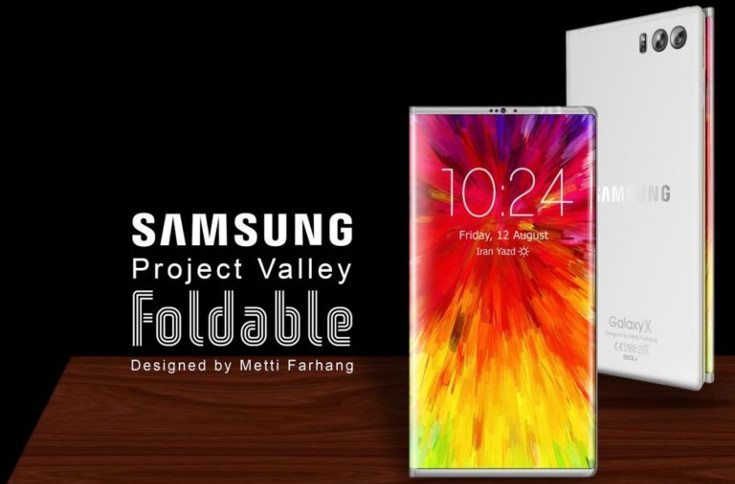 With all the buzz surrounding the Samsung Galaxy S8 and LG G6, folks have forgotten about the fabled foldable smartphone. Project Valley is still in the works, but we don't know when it will see the light of day. While we wait, we have a slick new Samsung folding smartphone concept to ponder over…
Concept phones are a great way to get an idea of what the future might hold from a manufacturer. Sometimes they are based on previous leaks and renders, other times they are solely the creation of the designer. The new Samsung folding smartphone concept comes from Metti Farhang and falls somewhere in the middle. That means it's based off some of the patents we've covered over the years with a bit of imagination thrown in.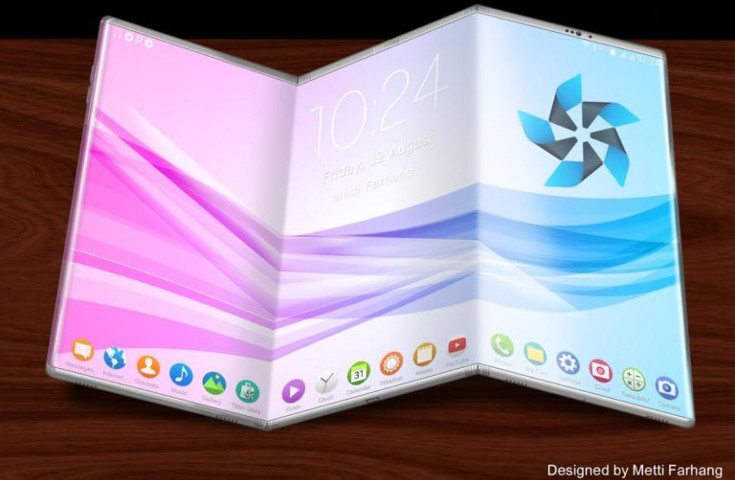 From the front, the Samsung folding smartphone concept appears to be an ordinary handset. You can see slim bezels on the top and bottom to go along with edged sides. The phone will open up like a folding case of sorts for tablet mode. The tri-fold slate will lay flat when unfolded without a line or hinge insight. We don't know how this tech trick would work, but the results are quite nice.
The back of the Samsung folding smartphone concept looks more traditional, or as traditional as a folding phone/slate can look. On the back sits a large 32GB camera along with a 12MP camera because why not… it's a concept after all. Other magical specs include 512MB of RAM, 256GB of storage and a massive 9,000mAH battery. The tablet would have an Iris Scanner as well, and that OLED folding display is sports a resolution of 4K.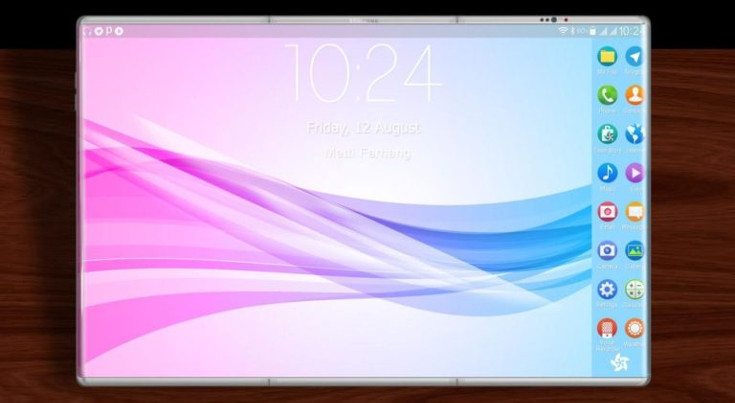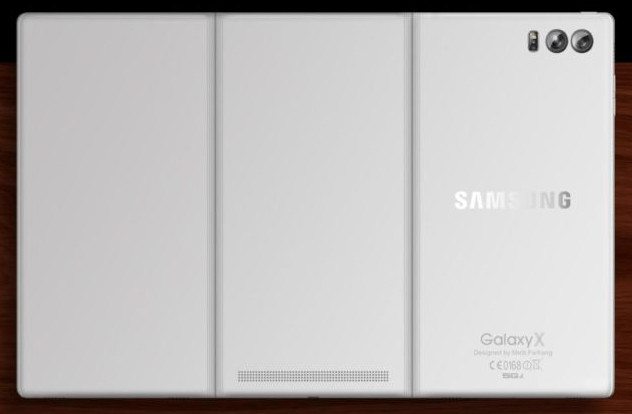 As slick as Farhang's vision of the Samsung folding smartphone is, we aren't going to see anything like this for a while. Not from a specifications standpoint anyway although the specifications could happen in the next 5-10 years. That's if we're still using smartphones by then as we may have moved on to holograms by then.
via – Concept Phones