OnePlus 4 concept goes Full Screen QHD with Lineage OS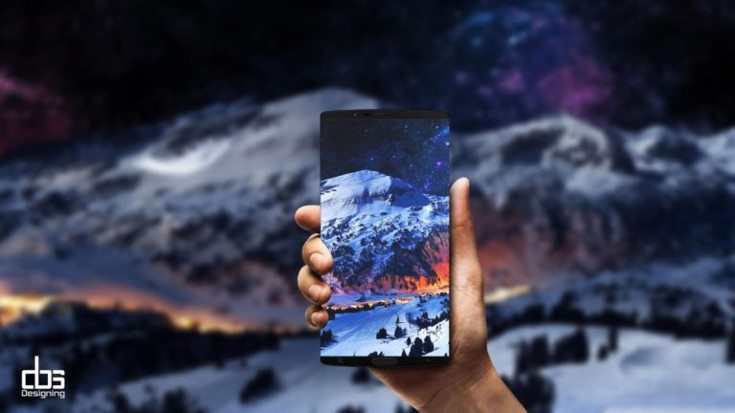 It appears every is going full screen or edged this year. We don't know what OnePlus will do, but a OnePlus 4 concept has caught our eye. As you'd expect, the device is quite high-powered with plenty of style to boot.
DBS Designing is responsible for today's OnePlus 4 concept. The photos show a clean design with no bezels on the sides although there doesn't appear to be an actual Edge. Actually, if you pause the video at the right moment, you can see a bit of the screen on the edge of this one but its far from a OnePlus 4 Edge. As for the rest of the bezels, they are on the top and bottom. The latter has a redesigned home button as well which is interesting to say the least.
When we flip over the OnePlus 4, the back is just as clean as the front. Aside from the company's logo, there is a Dual Camera setup up top but that's about it except for one thing. You'll notice the Lineage logo across the bottom, something we could definitely see going forward. Unlike some of the recent smartphone concepts we've covered, this one comes with some potential specifications.
According to the designer, the OnePlus 4 would sport a 5.5-inch panel with a resolution of 2,560 x 1,440. It will have an Iris Scanner on the front to go along with a 16MP sensor for selfies. The rear camera is no slouch however at 18MP. 2017's chip of choice, the Snapdragon 835, will be present and backed by a whopping 6GB-8GB of RAM. The storage capacity is 128GB or 256GB which means no cloud…at least not right away. Other specs include a 5,000mAh battery, waterproofing, Dash Charge and Lineage OS.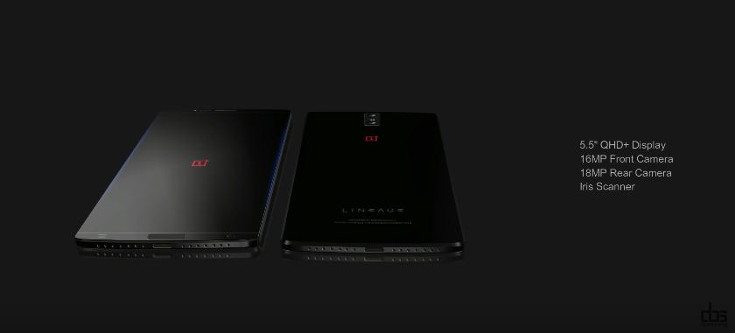 We don't see nearly as many OnePlus concepts as we get from other brands. This one is a breath of fresh air in the land of the Galaxy S8 and iPhone 8 although we would be surprised to see the company do anything that drastic from a design standpoint. That said, they will need to shake things up as they are far from the only company with a bargain these days.
What would you like to see out of the OnePlus 4 this year?
via – Concept-Phones