BlackBerry Mercury release date teased ahead of MWC 2017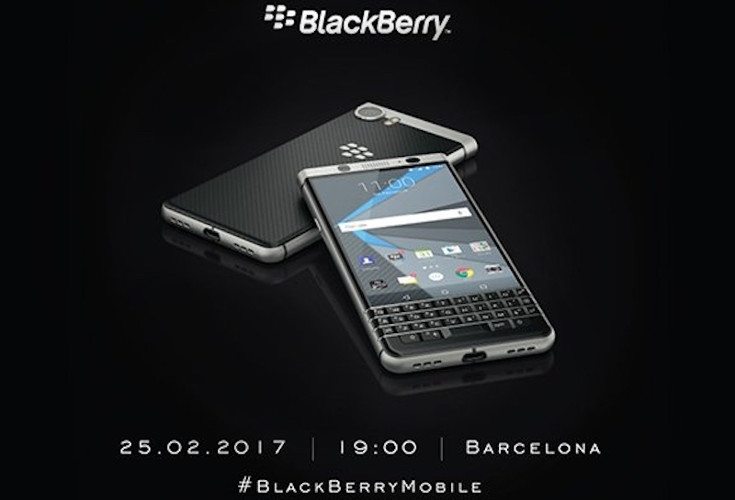 If you love the BlackBerry brand, you are going to be in for a treat soon. The BlackBerry Mercury release date is rapidly approaching, and we've just gotten a slick teaser telling us the date to save for MWC 2017.
We're going to see plenty of invitations roll out for the big show in Barcelona at the end of the month. We have known BlackBerry would attend for quite some time and that that Mercury would be the star of their show. The date was up in the air however, but that's been cleared up today. While we still don't know when the BlackBerry Mercury release date will officially land, the company says to be ready on February 25th.
Many times a company's teasers will be rather weak. We'll get an outline of the device or a number set against a mysterious backdrop. That's not the case for the BlackBerry Mercury as we've seen this one leak plenty of times in the past. If you missed those, you'll appreciate the BlackBerry Mercury teaser considering it shows the handset in all its glory.  The QWERTY keyboard is present and accounted for and while small, that panel looks good against the frame and offers up a clean design. As for the BlackBerry Mercury specifications, here is what we know…
BlackBerry Mercury Specifications
4.5-inch display
Octa-Core Snapdragon 625
3GB of RAM
18MP rear camera
8MP front-facing camera
3,400mAh battery w/ USB Type-C charging
Keep in mind, those are just the rumored specifications for the BlackBerry Mercury. That said, we have a strong feeling that's what we'll see although some details are still up in the air along with the flagships features. The BlackBerry Mercury price is also a mystery at the moment, which could make or break the company's first smartphone of 2017. We will find out soon enough as they'll show off their new baby on the 25th in Barcelona.
Are you excited for the BlackBerry Mercury release date?