iPhone 8 Plus Edge is a Curvy Delight with a QHD Display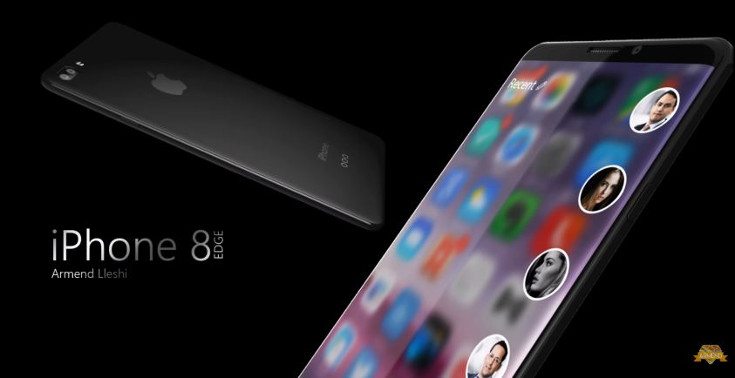 Apple is rumored to introduce several versions of the iPhone 8 later this year. The iPhone 8 Plus Edge could be one of their new products considering everyone is going edged this year. A new concept shows us what such a device might look like and gives us a new color scheme as well.
The iPhone 8 concept comes from Armend Lleshi. He has come up with several different versions of the upcoming smartphone including the iPhone 8 Plus Edge. We will start with the regular model however which is 5-inches. It will have a curved edge and an FHD resolution along with 3GB of RAM and 16MP rear sensor. It will also have wireless charging, a smart connector and the A11 processor for a bit of speed. It will be thin at 6.7mm according to Lleshi and will have an 8MP front-facing camera and 2,500mAh battery.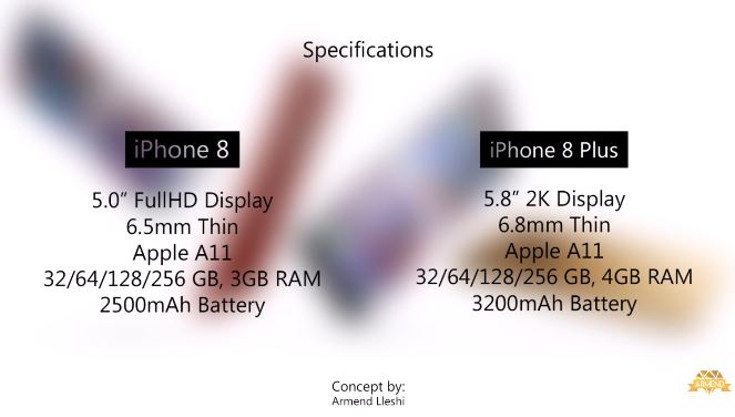 From a design standpoint, things have changed from the previous model. The iPhone 8 concept and iPhone 8 Plus Edge both have reduced bezels at the bottom and top although the fingerprint sensor is still in button form. It's smaller though while the overall size of the display has grown thanks to the reduced bezels. It looks good, and we don't think anyone would be disappointed if the actual handset looks close to these renders.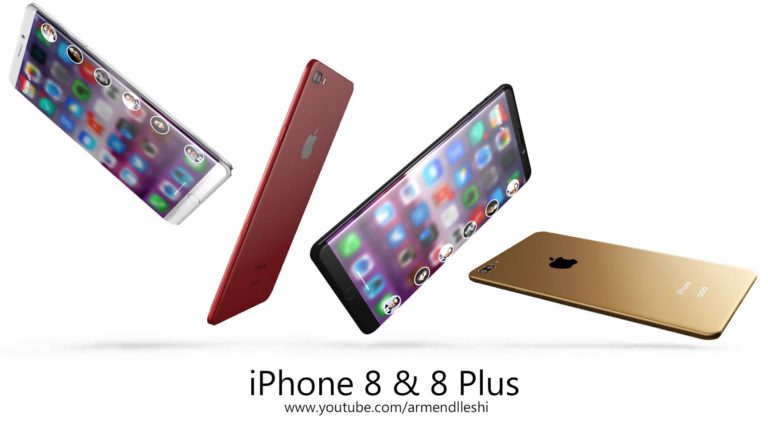 As for the iPhone 8 Plus Edge, it will be considerably larger at 5.8-inches with a QHD display. While still thin, it will have more pop with 4GB of RAM and four storage options. This one will have twin 16MP sensors on the back and a larger 3,200mAh battery under the hood. Both versions would be available in a wide variety of hues as well, something we would like to see in 2017. You can check out the full video render of the Apple iPhone 8 Concept below.
via – Concept Phones