Raft Survival Simulator floats onto Google Play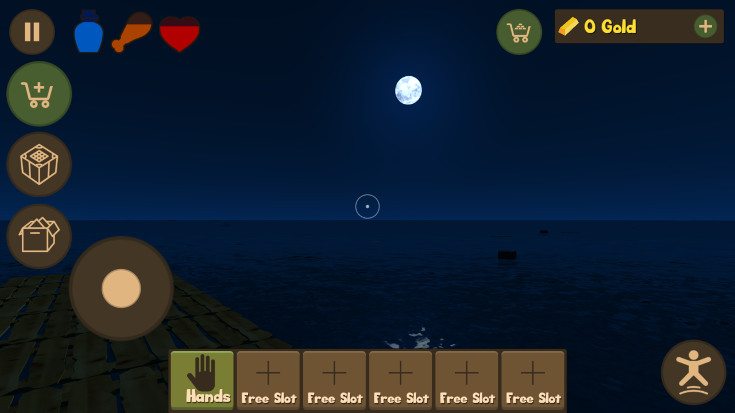 Each week brings a slew of new releases to the Play Store. It also brings updates, which is how we stumbled across the Raft Survival Simulator game. If the name sounds familiar, it's because it is a clone of the official PC game which has yet to make its way to mobiles.
Good survival games are hard to come by on your mobile. Don't Starve and a few others have managed to make an impact, but there is always room for more. If you're looking for a Raft-based simulator, there are several but the Raft Survival Simulator is the best of the bunch. It received an update this week to tighten a few things up while adding a bit more depth to the game.
The goal of Raft is to simply survive as long as possible on four planks of wood. You are armed with as "hook" which can be used to drag object in or fend off pesky sharks. As you start reeling in materials, crafting options are unlocked which allows you to expand said Raft. As you can see from the screens, things can get pretty wild as you can add stairs, pillars and several types of amenities. You'll also have to keep yourself fed and filled with fresh H20 as you are in the middle of the ocean after all.
From Farming and Crafting to stabbing sharks, Raft Survival Simulator has a lot to keep you busy. That said, things can become monotonous after a while due to the limited nature of this one compared to the official PC counterpart from Itch.io. In other words, there is only so much you can do before you'll find yourself building simple to build as there are no quests or missions quite yet. The IAP model is a little funky as well, but you won't need to buy anything… it's simply there if you become impatient.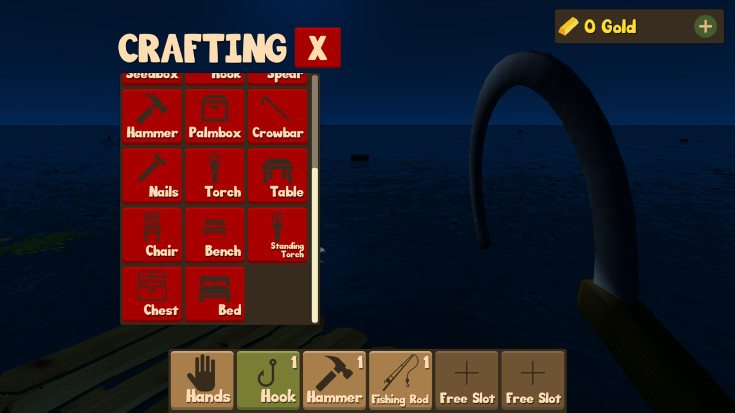 We spend quite a bit of time with Raft Survival Simulator this week and can say that it is definitely a game folks should check out. The controls were improved to a degree recently and it is simple enough that anyone can pick it up and play for hours on end. It is obviously quite a bit of fun as well. If you are a hardcore game that enjoys these types of games, you'll want to temper your expectations a bit if you've played the PC version which is amazing. The Raft Survival Simulator game is available to download for free on Google Play.