Microsoft Surface Pro 5 rumors build with purported image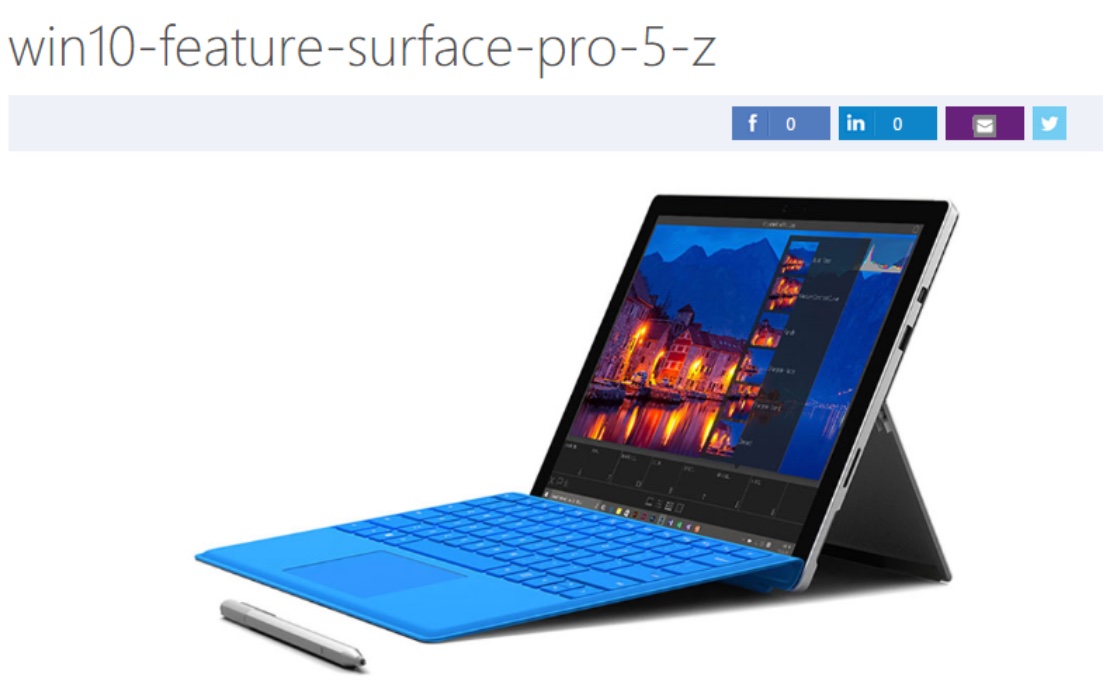 There are likely to be plenty of readers interested in a new Surface Pro 2017 tablet. This is especially the case considering the fact that the Surface Pro 4 release was back in October 2015. Now Microsoft Surface Pro 5 rumors are building with a purported image shown in a new leak, while yet another leak seems to confirm the name of the 2-in-1 device.
Rumors and leaks about the upcoming tablet have been ongoing for some time now. There is some anticipation of a Surface Pro 5 release around March or April this year alongside a Windows 10 Creators update. However, nothing has been confirmed just yet so this should be treated as unofficial news. The latest leak, reportedly from an official French Microsoft News link, includes a picture that's titled "win10-feature-surface-pro-5-z." This shows the device with a Type Cover and also a Surface Pen. We'll point out that we cannot verify the accuracy of the render or the alleged press page so treat this as purely rumor at this stage.
As well as this there has been another mention of the Surface Pro 5 in a Microsoft product designer's LinkedIn profile. A section of the profile reads, "This team is focused on R&D and creating new speech models with multidisciplinary design approach for devices of the future including but not limited to: HoloLens, Surface Pro 5, Xbox." Although this doesn't give any information about the device, it does at least lend credibility about the name and that it's in the pipeline.
Furthermore the same profile mentions Project Neon as "a new visual design language (NEON) that will be used across multiple platforms." Previous rumors about the Surface Pro 5 release have pointed to a magnetic charging stylus as well as an Ultra HD display. We'll be closely following further developments and of course we'll bring news on the launch of the device including the confirmed Surface Pro 5 specs and features as we get it.
Are you keen to know what's in store for the Microsoft Surface Pro 5? What's on your wish list for the device and do you think this new leaked image looks to be the genuine article? Let us know by dropping a comment in the box below?
Sources: Microsoft News and @h0x0d (Twitter)
Via: WinCentral