Xiaomi Mi 6 rumored to land arrive with QHD variant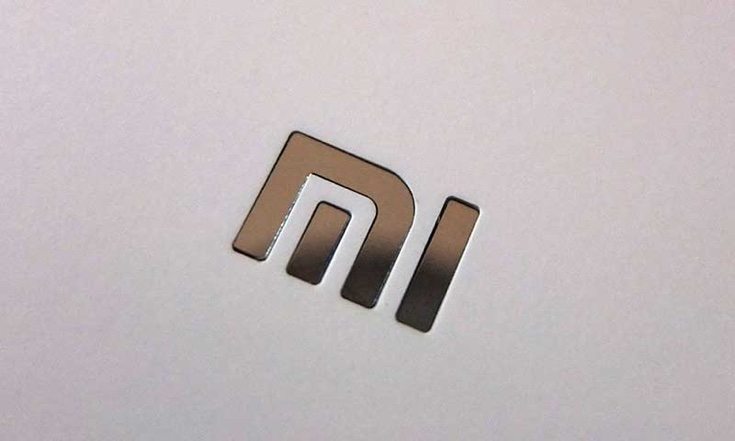 The Xiaomi Mi 6 has been leaking for what seems like ages now. We still don't know the Xiaomi Mi 6 release date, but new details have surfaced on its specifications. If true, we may get a few variants this year including one with a QHD panel.
Unless we've missed something, Xiaomi doesn't plan to unveil the Xiaomi Mi 6 at MWC 2017. In fact, there hasn't been much mentioned in regards to its release date at all. That has not stopped the rumor mill from turning however. We've seen photos that claim to show the handset and have seen several rumored Xiaomi Mi 6 specs leaks as well. Today's leak touches on two variants and we're going to start with the base model.
The base Xiaomi Mi 6 variant is said to have 4GB of RAM and 32GB of internal storage. The display size wasn't mentioned but will be FHD which is 1,920 x 1,080. The Xiaomi Mi 6 Pro or the high-end variant will have 4GB of RAM as well but a QHD panel and 64GB of internal storage. Both handsets are tipped to have a ceramic shell with an 8MP sensor on the rear and 12MP snapper on the front.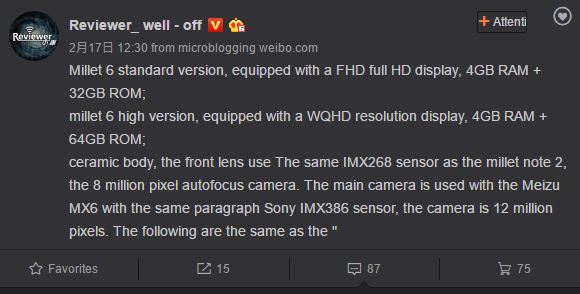 When compared to the most recent specs leaks, this one is in the middle of the pack. Most rumors point towards 4GB of RAM on at least one model and all have mentioned QHD panels. That said, we've heard this one will have a Dual Camera setup more often than not, something this particular leak didn't mention. As always, you'll want to take the new Xiaomi Mi 6 rumors lightly as this handset is still as mysterious as ever.
via – Gizmochina    source: Weibo