Stark Smartwatch hits Kickstarter with Hybrid Sensibilities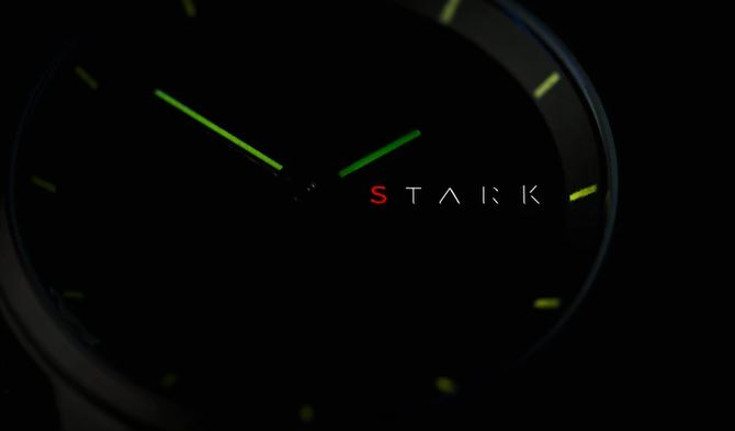 Hundreds of smartwatch stories have graced our site since Android Wear began. We've covered plenty of Hybrids as well, some cooler than others. The Stark Smartwatch is fairly dumbed down compared to the Gear S3 but is extremely affordable and packed full of features.
The biggest drawback to most hybrid smartwatches is the fact they don't have touchscreens. That's not always the case, but it is for the Stark Smartwatch. It does have a clean design but basically looks like an ordinary wristwatch. The innards tell a different story however as it's far smarter than it looks.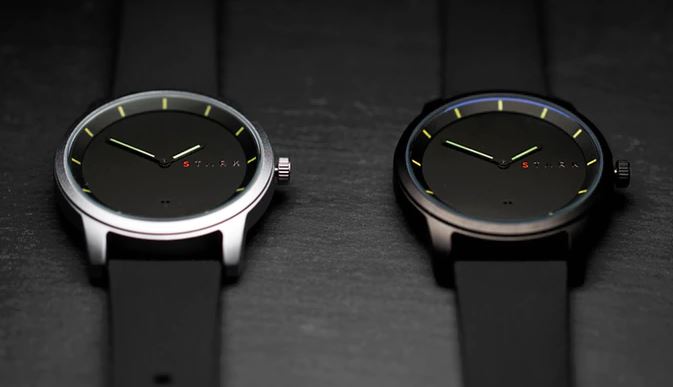 The Stark Smartwatch can't measure your pulse although it does offer up a degree of fitness tracking. It has an inactivity reminder in case you've started to grow into the couch and can tell you if you're being restless when you sleep. When combined with your phone you will also be able to track your calories burned, distance and hook up with Apple Health. Other features to note include "Anti-Lost" tech, a camera remote control and various alarms.
Notifications are also mentioned and look to come through a couple of tiny LEDs on the face of the watch or vibration. The watch hands are made from a glow-in-the-dark material while the overall case measurements are normal at 42mm x 11mm. That case is Stainless so it should last and the watch itself is water-resistant (30 meters) to boot. You will connect through Wi-Fi with battery life for the smart functions said to last around 4 months.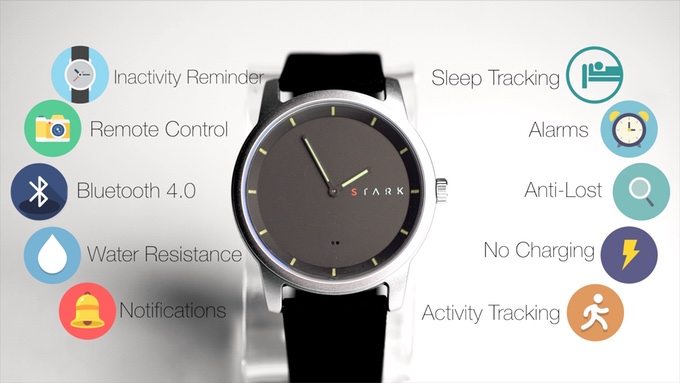 Despite the cool moniker, the Stark Smartwatch isn't the best-looking hybrid we've seen. It is possibly the cheapest however and comes with more features than you'll find on some of its competitors. The Stark Smartwatch price is listed at between $40-50 depending on which Early Bird tier you land and will retail for $80 bucks when it hits the streets. This one has just squeaked past its funding goal and comes to a close on April 10th.