Huawei Watch 2 style takes a different approach in 2017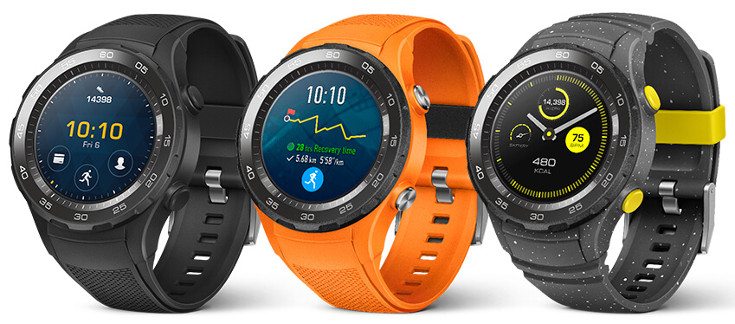 The original Huawei Watch was one of the classier options you could buy when it comes to Android Wear. The Huawei Watch 2 appears to be going a different route, or at least one model will. New photos of the device have emerged and show sporty design for 2017.
VentureBeat has obtained images on the upcoming Huawei Watch 2. To put it mildly, it is not what we expected. That isn't a bad thing, but the company has apparently had a massive change of heart when it comes to the design of their new wearable. We won't say which watch this one looks like, but those rotating bezels are becoming quite popular these days.
No details are given on the Huawei Watch 2 specs, but the design tips us off to a few details. It will have a heart rate sensor on the back for fitness tracking capabilities. There is also an additional button on the side to go along with the new bezel which we assume will rotate. There is only one type of band shown, but you can see the Huawei Watch 2 will have cellular capabilities thanks to the discreet slot. It will run Android 7.0 out of the box and has several different colored options as well.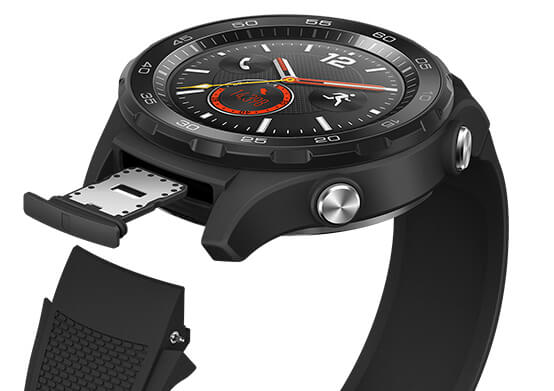 What you think about the Huawei Watch 2 style depends on how you feel about sporty wearables. It is a drastic change, but one we think will go over well if they keep the price down. The original was one of the most expensive Android Wear smartwatches, and while we don't expect this one to be cheap, they could be more competitive in pricing this year. They could still also unveil a variant in line with last year's style. The Huawei Watch 2 is expected to be announced on February 26th.
What do you think of the Huawei Watch 2's new sporty style?