Xiaomi Mi Max 2 specs leak includes Snapdragon 660 and huge display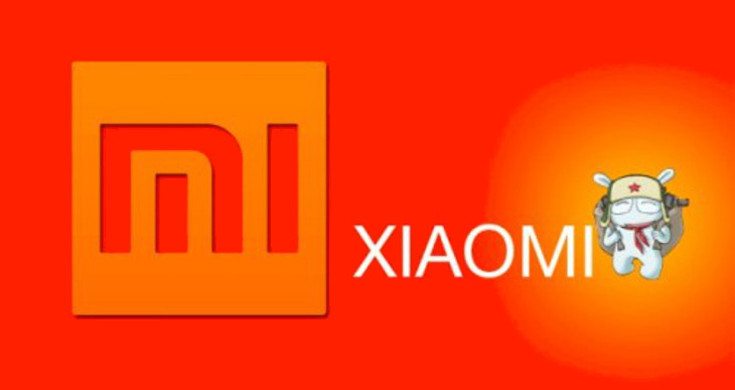 Xiaomi has been relatively quiet on the leak front of late. They have several handsets gearing up to debut however including the Xiaomi Mi Max 2. According to a new leak, the device will be slightly larger than what most folks are used to and will have an ample amount of horsepower.
Xiaomi has been a fan favorite for years even if they have yet to crack the western markets. They are known for putting out high-powered handsets at a fraction of the cost when compared to devices from the major players. As for the Xiaomi Mi Max 2, it is definitely in the phablet class. Actually, it's well above that as it's tipped to sport a massive 6.44-inch panel when it hits the streets.
We've seen smartphone displays grow each year, and there is no real "limit" these days. While the Xiaomi Mi Max 2 will have an extremely large display the resolution wasn't given. The battery life was mentioned a few times though which leads us to believe it may still have an FHD display. If true, that's a shame as the handset is a beast thanks to the Snapdragon 660 processor and a whopping 6GB of RAM.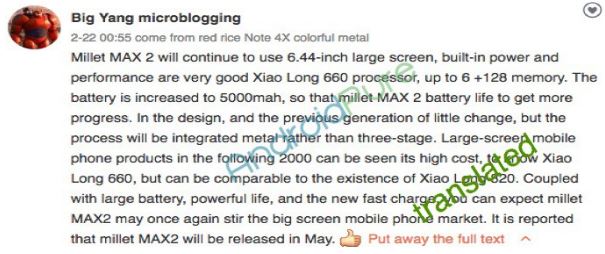 In addition to the new chip, the Xiaomi Mi Max 2 will have plenty of storage. The leak says to expect 128GB out of the box and that the overall design will largely remain the same. They mentioned "integrated" metal instead of a three-stage process which translates to unibody in our opinion. Other features mentioned include a 5,000mAh battery which is a slight increase over last year's model.
If this particular leak pans out, the new Xiaomi Mi Max 2 will be a solid upgrade over the original where it counts. The display and some things will stay the same, but the RAM has increased and we'll have a new chip under the hood. The cameras weren't mentioned, but are another feature that could see a boost. We don't know when this one will launch although it's expected sooner than later considering the original landed in May.
via – Android Pure